Have you been considering what it would take to retire in Panama? Ready for a lifestyle change that will benefit you the most during this golden period of your life? Are you looking for a place to retire that offers beautiful weather, a low cost of living, and plenty of activities and things to do? If so, Panama may be the perfect country for you! This blog post will discuss how to get a retirement visa for Panama and the many benefits of retiring in this tropical country. We'll also walk you through the process of relocating to Panama, step by step so that you can retire this year without any stress. Lastly, we'll give you some ideas about where in Panama is best for retirees. So whether single or married, young or old, read on to find out why Panama should be your next retirement destination!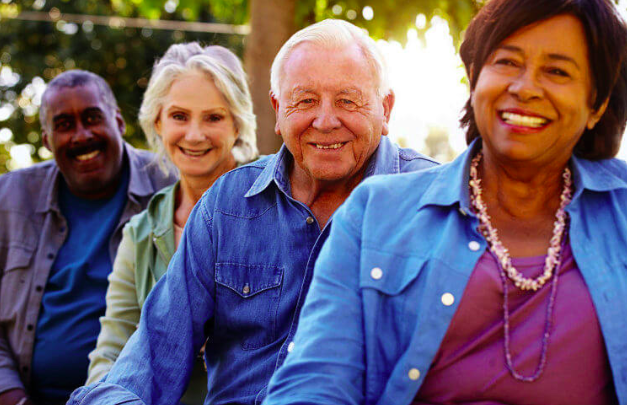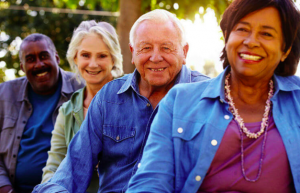 Why Retire in Panama?
There are dozens, if not hundreds of reasons why you should retire in Panama when you look at the wide range of personal tastes and benefits that it offers people. Panama is a retiree-friendly country that has something for everyone, whether you're looking to live a quiet life in the countryside or stay active in the city. The cost of living is relatively low in Panama and the quality of life is extremely high, particularly if you enjoy a laid-back lifestyle. You can easily get by on a retiree's budget, especially if you have a pension or other source of fixed income, and there are a number of discounts and benefits available for seniors.
The weather in Panama is also perfect for retirees who want to escape the cold winters or sweltering summers. The temperatures are warm year-round, averaging between 75 and 85 degrees Fahrenheit, with cooler temperatures in the mountains and hotter temperatures near the coast. There is also both a dry and a rainy season, which means that you can enjoy lush, green landscapes during certain times of the year, and dry, clear days full of sun and fun during other times of the year.
Panama also has a very rich culture and history, which you can explore in its many museums and colonial towns. The country is also home to a number of beautiful beaches, rainforests, and mountains. And if you're looking for an active retiree lifestyle, there are plenty of sports and other outdoor/indoor activities to participate in when you retire in Panama. For example, you can go hiking, biking, fishing, surfing, sailing, or diving. You can also play golf or tennis, join a dance class or a gym, and there are many social clubs and groups that you can join.
Where to Retire in Panama
With so many fabulous options in regards to where to retire in Panama, you'll want to visit first before you settle on a particular place. Most retirees in Panama choose to live outside of the city, in small towns or rural areas where the cost of living is lower and the pace of life is slower. However, there are also a number of retiree-friendly neighborhoods and gated communities located in Panama City, such as El Cangrejo, Obarrio, Punta Pacifica, Balboa Avenue, and Costa del Este. Many of the retirement-friendly areas of Panama City are popular because they offer a luxury lifestyle with many creature comforts and urban amenities. If this is not what you're looking for, however, you'll want to look more at Panama's interior.
Panama's interior is full of great communities where retirees from all walks of life find their niche. For example, Volcán is a small town located in the province of Chiriqui near the Costa Rican border. This town is popular with retirees who enjoy outdoor activities such as hiking and birdwatching. Cerro Azul is another great option for those who want to retire in a smaller community where they can be closer to nature. The towns of Boquete, Coronado, and El Valle are the most popular locations for retirees in Panama and offer a wide variety of retiree-friendly amenities and activities.
Getting a Retirement Visa for Panama
Now that we've got you excited about retiring in Panama, it's time to look at what the process will entail as far as visas and logistics. Before you even start the retirement visa process, it's important to carefully budget what you'll be able to spend, how much you can afford to live off of each year, and what type of lifestyle you'd like to have during your retirement. Once you realistically set expectations and a good budget, you can start assessing your options a bit better and start taking the necessary steps to retire in Panama. If you plan on retiring in Panama, you'll need to apply for a retiree visa, also known as a "pensionado" visa. The first step is to gather all of the required documents, which include:
– A copy of your passport
– A police record from your home country
– A medical certificate
– Proof of income (a pension statement, for example)
– Two passport photos
Once you have all these documents ready, it's time to start the application process for a Panama retirement visa. The application process can be done with the assistance of, and it's important to note that you'll need to have a local address in Panama before you can start the application. The next step is to submit your application along with all of the required documents to the Panamanian Consulate in your home country. After your application has been reviewed and approved, you'll be issued a retiree visa, which allows you to stay in Panama for up to two years.
An important aspect of a Panama retirement visa to remember is that you will need to renew it. But don't worry, this process is relatively simple and can be done quickly if planned for in advance. After the first two years are up, you can renew your retiree visa indefinitely as long as you meet certain requirements such as having an income of at least $750 per month from a pension or retirement account. You will also need to show proof of medical insurance that covers you in Panama.
Let Us Help You Retire in Panama
Now that we've gone over the retiree visa process and what's required, let us help you get the ball rolling and start the process with you. At International Relocation Firm, we are relocation and retirement specialists with decades of experience helping people retire in Panama. We can help you with every step of the process, from finding a place to live that meets your needs and budget, to assisting with important paperwork. To learn more, or speak with a representative, contact us here. We'll get back to you as soon as possible, and are happy to help.