When it comes to shopping in Panama City there's a diverse and vibrant retail landscape that caters to every shopaholic's desires. From local markets brimming with unique crafts to upscale malls housing luxury brands, Panama City has it all. In this article, we will explore the top shopping destinations in Panama City, covering local stores, malls, luxury goods shops, and various shopping experiences to suit different budgets and tastes.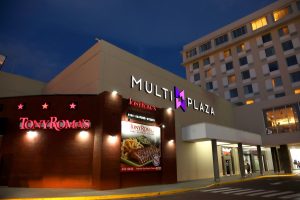 Shopping in Panama City at Local Markets and Stores:
For an authentic Panamanian shopping experience, venture into the local markets and stores that showcase the country's rich cultural heritage:
a) Mercado de Artesanías de Panamá: Located in Casco Viejo, this vibrant market offers a wide range of handmade crafts, including traditional textiles, pottery, jewelry, and intricately woven baskets. It's the perfect place to find unique souvenirs and support local artisans.
b) Balboa Avenue: Known as the "shopping mile," Balboa Avenue offers a mix of local stores and boutiques. Here, you can discover Panamanian fashion, accessories, and artwork while enjoying stunning views of the city skyline.
c) Albrook Mall: Although it is a large shopping mall, Albrook Mall also houses a section dedicated to local products. The "Albrook Handmade Market" features stalls selling indigenous handicrafts, traditional clothing, and locally sourced goods.
Upscale Malls and Luxury Goods Shops:
Panama City boasts several upscale malls and luxury goods shops that cater to those seeking high-end brands and luxury shopping experiences:
a) Multiplaza Pacific Mall: Located in the exclusive Punta Pacifica neighborhood, Multiplaza Pacific Mall is one of Panama City's premier shopping destinations. It hosts renowned international brands like Chanel, Louis Vuitton, and Gucci, alongside upscale department stores and gourmet dining options.
b) Soho Mall: This luxurious shopping center in the Obarrio district is a haven for luxury brand enthusiasts. Soho Mall features an impressive lineup of prestigious names such as Prada, Versace, and Hermès. It's the ideal spot for indulging in high-end fashion, accessories, and cosmetics.
c) Avenida Central: While not strictly a luxury shopping district, Avenida Central is a bustling street in the heart of Panama City where you can find a mix of local stores, international brands, and affordable fashion. It's a great option for those looking for more budget-friendly shopping experiences.
Shopping Centers and Department Stores:
Shopping in Panama City offers an array of shopping centers and department stores that cater to different tastes and budgets:
a) Metromall: Located near Tocumen International Airport, Metromall is one of the largest shopping centers in Panama City. It features a wide variety of stores, including fashion retailers, electronics, home goods, and entertainment options, making it a one-stop destination for all your shopping needs.
b) El Dorado Mall: Situated in the El Dorado neighborhood, El Dorado Mall is a popular shopping center that offers a mix of national and international brands. It also houses a cinema complex, food court, and recreational areas, providing a complete shopping and entertainment experience.
c) Rey Supermarkets: For everyday shopping needs, Rey Supermarkets are a reliable choice. With multiple locations throughout the city, they offer a wide range of groceries, household items, and more at competitive prices.
Specialized Shopping Experiences:
Panama City also caters to niche interests and specialized shopping experiences:
a) Panama Canal Duty-Free Zone: Shopaholics can explore the Panama Canal Duty-Free Zone, located near the city. This tax-free shopping paradise offers a vast selection of products, including electronics, jewelry, cosmetics, and liquor, at discounted prices.
b) Via Israel: Known as Panama City's "Little India," Via Israel is a hub for Indian goods, textiles, and spices. It's an excellent place to immerse yourself in a different culture and find unique items.
Panama City presents a shopping haven that encompasses everything from local markets and stores brimming with cultural treasures to upscale malls housing luxury brands. Whether you're seeking unique crafts, high-end fashion, or affordable shopping options, Panama City caters to all tastes and budgets. Explore the local markets, indulge in luxury shopping experiences, or enjoy the convenience of shopping centers and department stores. With its diverse retail landscape, Panama City is truly a shopper's paradise. To learn more about how to enjoy shopping in Panama city as a resident or tourist, contact us here, and we'd be glad to answer any of your additional questions.