It's no wonder why so much press in recent years has highlighted the trend of people who want to relocate to Panama. If you're looking for a place to relocate for work, retirement, or investment, Panama should be at the top of your list. There are many reasons to move to Panama, including its favorable tax laws, great weather, diverse landscape, and modern amenities. In this blog post, we'll discuss 10 reasons why Panama is a great place to relocate to, and how you can do it yourself.
We'll also explain how to get a Panama residency, work in Panama, retire in Panama, and invest in Panama. So whether you're looking for a new place to call home or you're interested in doing business in Central America, read on for all you need to know about relocating to Panama!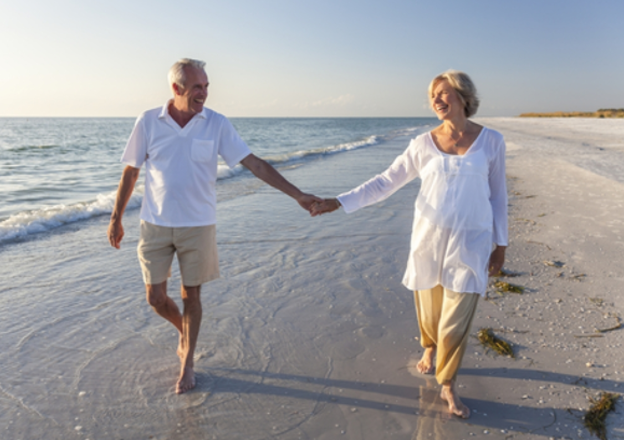 10 Reasons to Relocate to Panama
1. Near-Perfect Climate: Panama has a tropical climate that, despite some rain, is considered to be one of the most favorable on earth. It never snows in Panama, doesn't get cold, and with both beaches and mountains within driving distance from each other, you have plenty of microclimate options throughout the country. When you relocate to Panama, you can enjoy summer weather all year long!
2. Favorable Tax Laws: Panama has some of the most favorable tax laws in the world for both individuals and businesses. For individuals, there is no income tax on money earned outside of Panama. And for businesses, there are plenty of tax incentives, including a 0% tax rate on profits generated from exports and a reduced tax rate on profits reinvested into the business. Property taxes are also favorable in Panama, which incentivizes new growth in real estate, and a vibrant real estate market for foreigners to invest in.
3. Many Immigration Options: There are many different ways to immigrate to Panama, depending on your circumstances, and this provides a lot of incentives for those who choose to relocate to Panama for a variety of reasons. You can get a visa for Panama retirement, a student visa, a work visa, and other types of Panama visas such as a qualified investor visa or even citizenship by investment. This means that whether you're looking to relocate to Panama permanently, or just for business or a temporary stay, you will have ample options.
4. US Dollar Currency: The US dollar is the official currency of Panama, which means that you don't have to worry about exchanging your money when you relocate to Panama. This makes it easier for those who are relocating from the United States or another country where the dollar is used. Inflation in Panama tends to be relatively low because of this, and it makes foreign banking and foreign asset protection much simpler as well. With the US dollar as currency, Panama has become the most stable country (economically speaking) in Central and South America.
5. Strategic Location: Panama is strategically located between North and South America, making it a hub for international business and trade. It's also close to Europe and Asia, which makes it an ideal location for those who want to relocate to Panama for business purposes. Additionally, this location allows Panama to enjoy a diverse cultural influence from both its neighbors and the world. There are also hundreds of international flights that stop in Panama, which makes getting to and from the country simple.
6. Safety: Panama is generally considered to be a safe place to relocate, with low levels of crime and violence. This makes it an attractive option for those who are looking for a place to retire or raise a family. The government has made security a priority in recent years, and violent crime is significantly lower in Panama than in pretty much all of Central America and the Caribbean. Though precautions always have to be taken to ensure safety is paramount, you can rest assured that Panama is working hard to provide a safe environment for its citizens and visitors.
7. Beaches: Panama has some of the best beaches in Central America, and they're perfect for those who relocate to Panama looking to enjoy the near-perfect climate. With over 2700 miles of coastline, there are plenty of options when it comes to finding your own slice of paradise in the sand. Many people who relocate to Panama choose to live on the beaches of Chame, between San Carlos, Gorgona, and Coronado. Another popular beach destination to relocate to Panama is Bocas del Toro, an archipelago of nine islands off the Caribbean coast.
8. Modern Comforts and City Living: Panama is a modern country with all of the comforts and amenities you would expect from a developed nation. At the same time, it has a strong sense of culture and tradition. You can find high-rise apartments in the city center, as well as beautiful new condos and single-family developments, malls, and commercial centers outside of the city as well. Many people who relocate to Panama choose to live in the city because of the convenience, but there are also plenty of options for those who want a more laid-back lifestyle in the countryside, suburbs, or beaches.
9. Diverse Housing Market: One of the biggest benefits for anyone looking to relocate to Panama is the availability of quality, diverse housing. There are great options in a wide variety of price ranges that span the entire country. From high-end skyscraper condos to beach homes, farmhouses, and suburban dwellings, you'll find rental and buying options to suit any taste or budget.
10. Investment Opportunities: Panama has a number of fantastic investment opportunities for foreigners, and the government is very friendly to investors when it comes to regulatory red tape. There are many tax breaks and incentives available for those who relocate to Panama and invest in the country and many industries that are ripe for investment. These include tourism, real estate, agriculture, and infrastructure.
Get Started and Relocate to Panama This Year!
Now that you've learned the basics of how to relocate to Panama, it's time to take some action and get the ball rolling. Here at International Relocation Firm, we are experts in Panama relocation, Panama immigration, and consultancy on Panama investment and Panama real estate. If you'd like to learn more about how we can help you get going on your dream relocation to Panama, contact us here. We'll have an associate reach out to you as soon as possible and help you with each step along the way.