Shopping in Panama can be a unique, fun, and rewarding experience, especially if you enjoy top brands, convenience, and great value. The country's close proximity to the United States means that many international goods are available at great prices. Additionally, the use of the US dollar as Panama's currency incentivizes international shopping. There are many places to shop in Panama, from small grocery stores to large malls. Here is a guide to some of the best shopping opportunities in Panama, and what you can expect when you relocate to Panama and need to get your shopping done.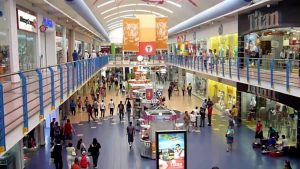 In this blog post, we will explain how Panama's citizenship by investment program works and how people can get started on the process without any problems. We will also discuss all of the benefits of having a second passport in Panama, from economic benefits to quality of life benefits. So if you're interested in obtaining a second passport, Panama is definitely worth considering!
What's Available to Me in Panama?
This question pops up a lot when speaking to people who are looking to retire or simply relocate to Panama. Hundreds of big brands are available in Panama in all shopping sectors, including groceries, clothes, and consumer electronics. Panama has its own big-box stores that are very similar to those in the US, and carry most of the same products. There are also many recognizable brands at all of Panama's grocery store chains, as well as equitable local brand options. In addition to these large stores, Panama has countless mom-and-pop shops and street vendors selling all sorts of goods that are definitely worth checking out.
For example, in large grocery stores, you can buy Kellogg's cereal, Cabott Cheddar Cheese, Coca-Cola and Pepsi branded sodas, Hershey's chocolate bars, and so on. And if you're looking for more typically Panamanian items, Panama has an abundance of local fruits and vegetables, as well as delicious local dairy products, coffee, meats, snacks, and more. Most people in Panama consume a variety of local and international brands, and there's something for everyone's taste, whether it be groceries, clothing, or other household items.
Where Do Expats and Locals Go Shopping?
There are many great places to shop in Panama, and each has its own appeal, pricing, and competitive brands to offer shoppers. Chains like Riba Smith, Super 99, and Supermercads Rey are some of the most popular places to shop for groceries among locals and expats alike. If you're looking for clothes, Forever 21, Zara, Gap, and a number of other international retailers have stores in Panama's malls. For electronics, Panama is an oasis of options, with brands like Apple, Sony, Samsung, and LG all having a major presence in the country. There are also many great local options for electronics, which often have cheaper prices for accessories and 2nd-hand goods.
In the city, people tend to shop at malls, which are air-conditioned and have all of the amenities like food courts and movie theaters. However, in more rural areas people often shop at open-air markets or small local shops, which can be a great way to immerse yourself in local culture and find some unique items. Shopping is a big part of Panamanian culture, so whether you are looking for small market goods, a new TV, or just doing your weekly grocery shopping, you're sure to find what you need in Panama. You'll also enjoy great sales all year long, with holiday specials being extremely popular, particularly "Black Friday" in November.
What Are the Standard Prices and Practices for Shopping in Panama?
For groceries and other general items, most people in Panama pay cash. However, credit cards are increasingly accepted at stores, particularly larger ones, and many places will have signs indicating which cards they accept. For bigger purchases, like electronics or cars, it is more common to take out a loan or finance the purchase. There are many options for loans and financing in Panama, and most banks will offer some form of credit to qualified applicants. Warranties are common for larger purchases, however, these are localized, meaning that if you buy a product in Panama, you will need to take it back to Panama for repairs or replacements.
When it comes to pricing, there is a wide range of options, depending on what you're looking for. For example, groceries can be very cheap, particularly if you buy local produce and goods. Clothes and shoes are also relatively inexpensive in Panama, especially when compared to prices in North America or Europe. Electronics are a bit more expensive, but there are many great deals to be found, particularly during holiday sales. Cars are definitely one of the most expensive things to buy in Panama, however, there are many financing options available to make the purchase more manageable. Overall, Panama is a shopper's paradise, offering great prices on international and local brands alike.
As far as taxes on purchases go, you can expect to pay around seven percent sales tax on most items. However, there are some exceptions, such as for certain food items and medical supplies, which are exempt from sales tax. Shopping in Panama is a great experience, whether you're looking for groceries, clothes, or electronics. With low taxes on most items and favorable pricing overall, you'll find that Panama has a lot of incentives for the consumer, making it a great place for destination shopping, or everyday shopping as a resident. Panama uses the US dollar, which can be found in all ATMs, so there is no need to worry about currency exchange.
Shopping in Panama is a breeze, and you're sure to find what you're looking for at a great price. So, head to the nearest mall or market when you're in and start shopping! You won't be disappointed. If you'd like more information about relocating to Panama and all of the things you can expect (like shopping) while here, please contact us here. Our associates would be happy to help you and can set up a free consultation about immigration services, real estate, Panama corporations, banking services, and more.