Panama real estate is one of the country's most popular areas of investment and has shown consistent growth over the last decade. Foreigners are drawn to Panama real estate for many reasons: the stable economy, the friendly locals, and beautiful beaches and lush jungle. Many choose to invest in real estate for business reasons, and others choose to simply relocate to Panama and take advantage of the favorable market. In this comprehensive guide, we will discuss Panama real estate in detail. We will cover both renting and buying property in Panama, and go over the pros and cons of each option.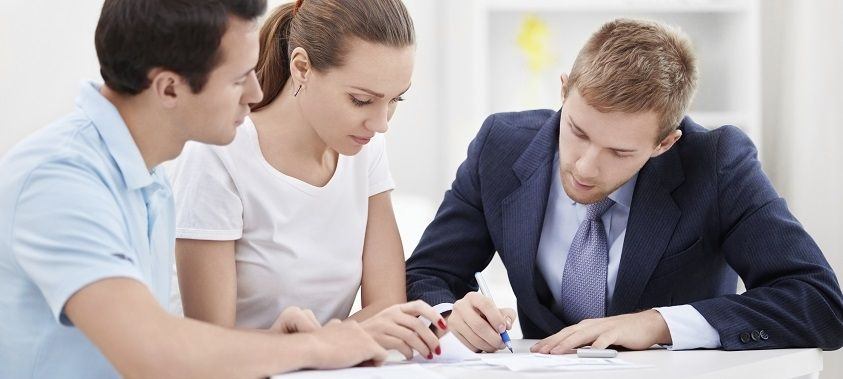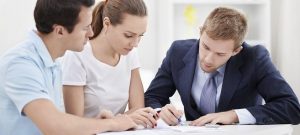 Is Panama a good market for real estate investment?
In general, Panama is considered a good market for real estate investment. The Panama real estate market has been growing steadily for the last decade, and prices are still relatively affordable compared to other markets in Latin America. Panama is also a very stable country, politically and economically. The Panama Canal is one of the country's main sources of income, and Panama also has a robust economy based on tourism, agriculture, and manufacturing. Panama is a popular destination for foreigners, and many choose to buy property here for both personal and investment reasons. The Panama real estate market offers good potential for capital appreciation, as well as rental income.
There are many beautiful places to live in Panama, from the bustling city of Panama City to the beaches of Bocas del Toro. Panama real estate is varied, and many different types of properties are available on the market. Panama City is home to many high-rise condos and luxury apartments, while other areas offer more affordable options like townhouses and single-family homes. There is something for everyone in Panama, and the Panama real estate market has a healthy supply of both new and existing properties. This is beneficial to the sales market, as well as the rental market, as it diversifies the market and pricing structure.
Panama real estate purchase prices
Sale prices in the Panama real estate market vary depending on the location and type of property. Panama City is the most expensive place to buy property, followed by the beaches of Coronado and Bocas del Toro. Properties in Panama City typically start at around $150,000 for modest family units or nicer 1-bedrooms in central areas. In a more luxury building in the city, you'll pay anywhere from $250,000 into the millions, depending on how large and luxurious the unit is. There's a wide range of luxury sales that offer everything from designer-branded 2-bedrooms to 5-bedroom, multi-floor penthouses, and lots in between.
Properties on the beach tend to be more expensive than properties in Panama City, with prices starting at around $200,000. Beachfront properties can cost upwards of $1 million, depending on the size and location. These properties, however, tend to be much larger and often have large grounds, gardens, pools, and other resort-like benefits that people look for in a beach house. Panama real estate in other rural areas, like Boquete and Volcan, are typically more affordable than Panama City and the beach towns, however, in recent years this trend is shifting in both of these popular locations. Prices in these areas start at around $100,000 for a small home or condo but go up quickly when located in a central area.
The Real Estate Rental Market in Panama
The Panama real estate rental market is strong, and Panama is a popular destination for both long-term and short-term rentals. The most popular areas for rentals are Panama City and the beaches, as these are the most popular areas for foreigners to live and vacation. Panama City is home to many high-rise condos and apartments that are available for rent, with prices starting at around $1,000 for small apartments in nice areas, up to $5,000 or more for larger, luxury units like penthouses or 5-6 bedrooms. Panama City is also popular for furnished rentals, as many people come to Panama on business or for short-term work assignments. If you're looking for budget rentals, there are plenty of options in the $1,200-$1,500 range for multi-bedroom condos in safe, accessible neighborhoods too.
The beaches of Panama are also popular for rentals, and prices typically start at around $1,500 per month for a small condo or house. Depending on where you are looking, you may find that many beach rentals are priced for nights, weekends, or month-to-month vacation rentals. This is especially true in Panama's more popular beach towns like Coronado, Bocas del Toro, and Panama City Beach. These areas have a higher demand for vacation rentals, so prices can be higher than in other areas of Panama.
What you need to rent a home in Panama
Renting a home in Panama is fairly easy for foreigners, so long as their financial records are in good standing. Most landlords will require a security deposit equal to one or two months' rent, as well as the first month's rent paid in advance. In Panama City, it's also common for tenants to pay a small fee (usually around $100-$200) for the building's amenities like the gym, swimming pool, and parking garage, if you are in a serviced condo. Contracts can vary, but typically they are for one year, with the option to renew for another year at the same rental price or a small fee increase (laid out explicitly in the contract).
What you need to buy real estate in Panama
If you're looking to buy real estate in Panama as a foreigner, the process is also fairly simple. You'll need to have a valid passport and proof of residency, as well as enough money to cover the property's purchase price and any associated fees. Panama has a number of free trade zones that offer tax incentives for foreigners looking to buy property, so be sure to ask about this when you're speaking with a real estate agent. Panama also offers a number of government tax incentives to buy property in the country. This includes a 20-year property tax exemption for primary residences and a 10-year exemption for secondary residences. Panama also has a number of programs in place to help foreigners finance their Panama real estate purchases, so be sure to ask about this when you're speaking with an agent or lender.
If you're looking to rent or buy real estate in Panama, feel free to contact us, and our dedicated real estate partner agents will be happy to help you find the perfect Panama property for your needs.