Panama, as many already know, is a country that is quickly gaining a reputation as a great place to do business. In addition to its favorable tax laws and stable economy, Panama uses the US dollar, has dozens of international banking institutions, and is strategically located right in the center of the Americas. This all makes it very easy and favorable for foreign investors to get started in the Panamanian real estate market.
Panama offers many different types of incentives for real estate investment, making it one of the most attractive places in the world to invest money. If you are looking for a way to hedge against global inflation, Panama is the perfect place to do it, and there couldn't be a better time to get started than now. Here's why.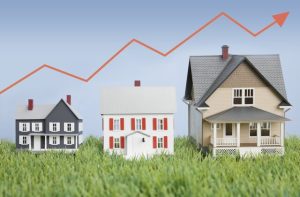 In an age of uncertainty, hedging risks is critical to keeping your money safe
It's been a chaotic few years for the global economy, and with many global economic factors still threatened by chaos, finding a safe haven for your money is the smart move. Real estate investment has long been a great place to both protect your financial assets and grow them. Investing in Panama's real estate is a hedge against inflation, as Panama has been largely insulated from the effects of global economic turbulence.
Keeping your money in a volatile stock market or in a low interest-yielding bank account could leave you open to losses as inflation surges. Investing in real estate, however, can give you the stability and security you need to weather any economic storm. Panama's real estate has outperformed many other similar asset classes in the last decade, making it a safe and profitable investment, especially during high inflationary periods.
The Panama real estate market is recovering strongly post-COVID, and prices are expected to continue to rise as inflation does throughout global markets. Currently, inflation in the United States is rising at its fastest pace in more than four decades, and other markets are either right there or expected to follow suit. With global economies expected to continue printing money and inflation on the rise, now is the perfect time to invest in Panama real estate.
Now is the time to buy Panama real estate
The Panamanian real estate market is still in its early stages of development, which means that there are still great opportunities to get in on the ground floor. Prices are relatively low compared to other markets in the region, and they are only going to go up as Panama continues to grow in popularity. In addition, Panama's government offers a number of incentives for foreign investors, including tax breaks and expedited immigration status.
These incentives make Panama one of the most attractive places in the world to invest money into, with real estate as one of the leading investment types. Once you've bought real estate assets in Panama, you can streamline other investments into the country as well, thanks to favorable visa laws and procedures. These may include second citizenship, Panama corporations, farm investments, business relocation, and personal relocation.
Panama is a safe and stable place to invest your money
Panama has long been known as a safe place to invest your money thanks to its history, location, and role in the international financial space. Panama's economy is strong and has been growing steadily for years, making it one of the most stable in Latin America. Panama is also home to dozens of international banks and other financial institutions, which adds to its stability and makes it a great place to both park your money and grow it.
In addition, Panama is located strategically in the center of the Americas, giving it a unique position in global trade. Panama's location allows investors to easily tap into markets all over Latin America, as well as North America and Europe. This makes Panama an ideal place to invest money if you are looking for diversification. It also opens a wider door to regional investment without the associated risks involved with a lot of the political and financial systems in neighboring countries.
Different types of Panama real estate investments
Thanks to a diverse supply, Panama has a wide rand of real estate investments available to both foreigners and nationals. The most popular type of Panama real estate investment is in the residential sector, specifically in Panama City (by volume). As the city is a hub for business and international trade, Panama City has some of the highest rental rates in the country, making it a great place to invest in Panama real estate if you are looking for income potential.
Other popular types of Panama real estate include beachfront property, agricultural land, and forested land. Panama's diverse landscape and climate make it an ideal place to invest in all sorts of different types of real estate. No matter what your investment goals are, there is sure to be a Panama real estate investment that meets your needs. The key is understanding the market first, then getting to know the different sub-markets within Panama, and assessing what your best investment would be, and where.
When investing in real estate in Panama you also have options to purchase property as either an individual or a corporate entity. If you set up a Panama corporation, your property can be bought in the corporation's name. This has tax advantages due to Panama's special corporate tax laws, which apply to foreigners investing in the country. Purchasing Panama real estate as an individual is also a popular option and has the advantage of not requiring Panama residency. For those looking to gain Panama residency, however, investing in Panama real estate is one of the easiest and most common ways to do so.
The bottom line: now is the time to invest in Panama real estate
Regardless of your investment goals or desired timeline, if you are looking for a safe and profitable way to invest your money, look no further than Panama real estate. Thanks to its many benefits and attractive tax and business climate, few countries on earth offer as much to investors as Panama does. Before jumping in head first, we recommend consulting with a local attorney experienced in real estate, with a track record of success to back them up.
At International Relocation Firm, we have the know-how, experience, and client portfolio to give you the best options, with the best outcomes. With the right guidance, a proper plan, thorough vetting, and due diligence, investing in Panama real estate could be the decision of a lifetime. You can hedge rapid inflation, expand your portfolio, and create a path to long-term ROI and favorable asset protection. Now, more than ever is the time to start the process and make a. move. What are you waiting for? Panama is calling!
If you're interested in learning more about Panama real estate or other investment opportunities in the country, contact us today. We would be happy to answer any of your questions and help you get started on your Panama real estate investing journey. To get started, please contact us here, or give us a call at +507-227-6645. We can set up a free consultation and get you started on your Panama real estate investment plan ASAP.