Purchasing real estate in Panama as a foreigner is more than just a trend, but rather a long-term, solid strategy for investment or relocation. For the past 15 years or so, Panama's property investment rates from foreigners or foreign businesses have grown tremendously, and for good reason. If you are thinking about buying Panama real estate now, or plan to do so in the future, this is an excellent decision! Panama is one of the most beautiful and stable countries in Latin America, and it's a great place to invest your money or relocate to.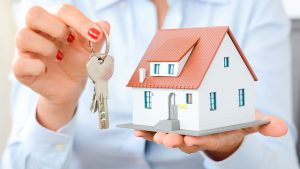 This guide will explain everything you need to know about purchasing real estate in Panama as a foreigner.
Can a Foreigner Buy Real Estate in Panama?
The short answer is absolutely, but to understand the purchasing process of a foreigner buying real estate in Panama, it's important to dig a little deeper. A foreigner can buy real estate in Panama so long as the property is not within a military zone or a reservation for indigenous people. The purchasing process for foreigners is actually very similar to that of Panamanians with just a few additional steps, as we will explain below.
There are no laws (other than the above stipulation) that prohibit a foreigner from buying property, so long as that person or entity has the money to do so. In addition, there are no restrictions on how much land a foreigner can buy. This means that a foreigner could theoretically buy an entire island if they wanted to, or many properties throughout the country for investment or personal purposes. The most noticeable difference between a local and foreigner buying property in Panama is the amount of time it takes, but we'll get into that later.
Why You Should Buy Real Estate in Panama
There are many reasons why purchasing real estate in Panama is such a great idea, and all have different, valid factors that contribute to the decision. The most popular reason for purchasing real estate in Panama is for investment purposes. For years, Panama has been known as a great place to invest money because of its stable economy and high returns. Investment in Panama is popular as a hedge against global inflation, a way to reduce capital gains taxes, and a way to diversity an international investment portfolio.
Another reason for purchasing property in Panama is for relocation or retirement purposes. Since foreigners can buy real estate here and there are no restrictions on how much land they can purchase, this makes it an attractive option for those who want to live in Panama, either part-time or full-time. For retirees in Panama, purchasing property tends to be more cost-effective than it would be in their home country, and the quality of life is often much higher. Many retirees and other expats use Panama as their second home, too, which gives them a place to escape the cold winters or hectic pace of life back home.
Types of Properties in Panama
Now that we've answered some initial questions and gone over why purchasing real estate in Panama is such a great idea, it's time to start talking about the different types of properties available. In Panama, there are three main types of properties to consider for purchase:
– Residential
– Commercial
– Agricultural
Residential properties are, as the name suggests, properties that are meant for residential use. This would include houses, apartments, condos, and any other type of property that is used as a primary or secondary residence. In Panama, there are many different types of residential properties available to buy throughout the country, all with different advantages and disadvantages to the buyer depending on their scope of needs/wants.
Commercial properties in Panama are less common purchases for foreigners, but still a popular investment, and one that can yield great results over time. These are properties that are meant to be used for commercial/business purposes, such as office space, retail space, or warehouses. In Panama, many commercial properties are located in the central business districts (CBD) of major cities like Panama City and David. They can be a new construction project (popular in cities) or older properties that have historical value or cultural heritage within a town, neighborhood, or city.
The last type of property is agricultural land, which is defined as any land that is used for farming, ranching, or other activities related to the production of crops and livestock. Agricultural land can be large or small in size and is often sold in larger tracts since it's usually used for commercial purposes. In Panama, there are many different types of agricultural land available for purchase throughout the country.
Where to Buy Real Estate in Panama
There is no correct or incorrect way to decide where to buy real estate in Panama so long as you do your research and meet your needs. Panama has a diverse real estate market with many different types of properties available in a variety of locations, so it's important to take your time and find the right place for you. The purchasing process for real estate in Panama is relatively simple and straightforward. If you're working with a good real estate agent, they can help guide you to the right fit and the right community for your investment, too.
For foreigners looking to retire in Panama, you may want to consider the area of Coronado for purchasing real estate. Coronado is a beach town located just an hour away from Panama City and is a popular destination for retirees and other foreigners looking for a laid-back lifestyle. The town has all the amenities you need, plus a great community feel with plenty of things to do. While properties in Coronado tend to be on the higher end of the market price-wise, the convenience of living on the beach and yet not too far from the city is hard to beat.
If purchasing real estate in Panama for investment purposes, you'll want to consider areas that are growing and have the potential for appreciation. While Panama City is always a solid choice, you may want to look into other areas like David or Colon. These cities are growing rapidly and offer many opportunities for investors looking to get in on the ground floor. That being said, they also come with some higher risks. Panama City tends to be a safer bet for the rental market, however much of the city is so built out that the demand can swing sometimes.
Other great locations for purchasing real estate in Panama are in the mountain towns of Boquete, Volcan, and El Valle. These areas attract a lot of retirees and foreigners looking for a cooler climate and stunning scenery. While the purchasing process is relatively simple, it's important to note that these areas are often remote and may not have all the amenities that you're used to.
Get Started on Purchasing Real Estate in Panama
The purchasing process for real estate in Panama doesn't have to be complex or intimidating to the buyer at all. Purchasing real estate in Panama should be a positive experience and one that you're confident in throughout the process. To get started, seek professional guidance from an experienced attorney and realtor that are on the ground in Panama and can help with each step along the way.
Here at International Relocation Firm, we can provide both the legal and real estate services you need to buy real estate in Panama with confidence and proven best practices. Our team of experts has a wealth of experience and knowledge to help you find the right property, in the right place, at the right time. To learn more, contact us online here and we will connect you with an associate right away for a thorough consultation and get started.