Looking to immigrate to Panama? Panama is quickly becoming one of the most popular places to immigrate in the world. With its stable economy, beautiful weather, and friendly people, it's easy to see why! If you're thinking about immigrating to Panama in 2022, you're making a great decision. In this blog post, we will discuss all of the benefits of immigrating to Panama and how the process works for you, and your family to immigrate to Panama in the most efficient and effective way possible.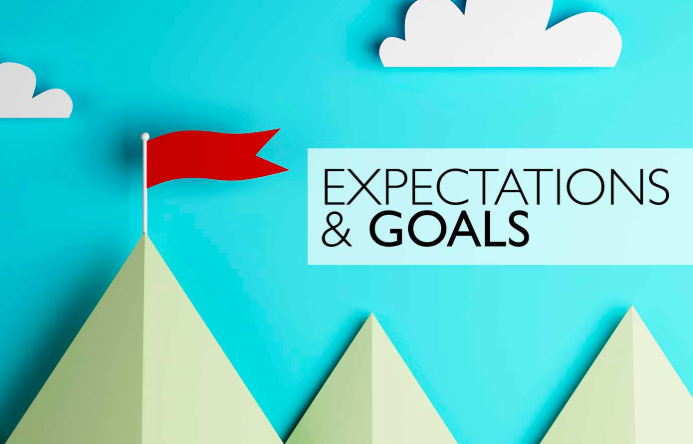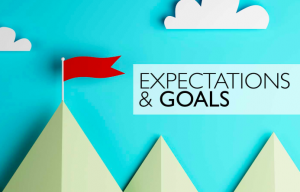 Why Should You Immigrate to Panama?
There's no one answer to this question, but rather many, and all are valid depending on one's personal situation, budget, and other needs. In a post-COVID world, people have decided to "vote with their feet", so to speak, and relocating to a new country is top of mind for many, especially those who work remotely. Choosing Panama as a relocation destination has many benefits, and with a relatively simple immigration process, those benefits are far easier to achieve than in a number of other popular relocation destinations worldwide.
You should immigrate to Panama, first and foremost, for the opportunity to enjoy life at your pace, your enjoyment, and in a way that gives value to you and your family alike. Whether you're relocating for business, retirement, investment, or simply to explore and discover a new culture and country, you'll find that Panama has much to offer. Making the decision to immigrate to Panama in 2022 can be a game-changer, and if you plan properly, you'll get the best value and experience in each step of the process along the way.
The Cost of Living in Panama
The cost of living in Panama is relatively low, especially when compared to many Western countries. This is due in part to the lower cost of labor, which drives down the price of goods and services. Additionally, the Panamanian government offers a number of benefits and discounts to retirees, which helps to offset the cost of living even further. For example, retirees can import their personal belongings duty-free, and they're also exempt from paying income tax on pensions and other retirement income.
Additionally, healthcare costs are relatively low in Panama, and many retirees find that they can live quite comfortably on a modest budget. This is the same for working adults and children as well. Panama's healthcare system is modern and efficient, with a number of hospitals and clinics located throughout the country. And, thanks to recent developments in telemedicine, it's now easier than ever to receive quality healthcare from the comfort of your own home.
The Weather in Panama
One of the best things about immigrating to Panama is the chance to enjoy the year-long warm weather! The country has a tropical climate, which means that temperatures hover around 30 degrees Celsius (86 degrees Fahrenheit) all year long. There is a wet season and a dry season, but even during the wet season, the rains are typically short and intense, followed by bright sunshine. This makes Panama an ideal destination for those who love spending time outdoors.
With its many beaches, there are always opportunities to spend an afternoon, day, or weekend in the sun and sand no matter where you live in Panama. Even during the rainy season, there are plenty of activities to enjoy, such as hiking, bird watching, and exploring the many waterfalls located throughout the country. When it does rain, it typically lasts for only a few hours, giving you plenty of time to enjoy the outdoors regardless of the season.
The Panamanian People
Panamanians are some of the most friendly people in the world, and they welcome visitors and foreign residents with open arms. You'll quickly find that Panamanians are helpful and hospitable, and you'll feel right at home in no time after you immigrate to Panama. The culture in Panama is welcoming, and within that culture, there are many different ways of thinking and living, which makes it an ideal destination for those who are looking to live there long-term.
There is a strong sense of community in Panama, and you'll find that your neighbors will quickly become like family. Panamanians are also very proud of their country, and they're always happy to show off its many beauties to visitors and newcomers alike. You will have a unique opportunity to learn about and assimilate to Panamanian culture, while simultaneously sharing the best parts of your own cultural experiences with locals.
Where to Live When You Immigrate to Panama
Panama has a diverse landscape with many different regions that are good choices for where to live when you immigrate to Panama. Many ex-pats choose to live in Panama City, which is the capital and largest city in the country. Here, you'll find all of the amenities that you need, including international schools, hospitals, restaurants, and shopping malls. However, if you're looking for a more laid-back lifestyle, there are plenty of other options available as well.
For example, the beach town of Coronado is a popular choice for retirees and families. This town has a beautiful sandy beach, as well as many shopping options, restaurants, cafes, and easy access to the main highway. There are also a number of international schools in Coronado, which makes it an ideal choice for those with school-aged children. Coronado is just 90 minutes away from Panama City by car, so you can easily enjoy all that the capital has to offer while still living in a more relaxed environment.
If you're looking for an even slower pace of life, consider Panama's Chiriqui province, and specifically Boquete or Volcan. These towns lie in the mountainous west of the country, and they're known for their cooler temperatures and scenic views. Boquete in particular is a popular destination for retirees and other ex-pats, as it's home to many luxury real estate developments, a charming village center, and a variety of outdoor activities.
Let Us Help You Immigrate to Panama
No matter what your lifestyle preferences are, you're sure to find a place to call home when you immigrate to Panama. To make the process smoother, it's always important to consult with experts on the ground first and to make sure you understand all of the steps in the Panama immigration process. At International Relocation Firm, we have a team of experienced professionals who can help you immigrate to Panama quickly and efficiently. Contact us today for more information about how we can help you get started, and let us know if you have any questions you'd like us to answer too.