What exactly is defined within the term s "expatriation"? What is it like to "expatriate"? When are you considered an "expat", and why? These are all questions that one may never consider in life until they decide to make a move abroad. They are often loose terms that generally refer to people who relocate to another country due to work or investment opportunities and obligations. The term "expat" is also frequently used to refer to any North American immigrant who is temporarily or permanently living overseas, although this is not the classical definition of the term. Retirees in Panama consider themselves expats, as do most entrepreneurs, foreign executives, and even younger digital nomads. In this spirit, we'll defer to the common use of "expat" to discuss the ins and outs of expatriation to Panama, and how to get started if you're interested in expatriating.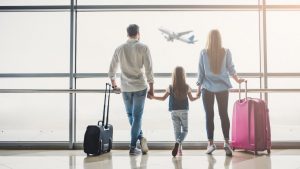 Where to start
Expatriation is a big deal, and although it may seem as easy as picking up and going, there is actually a lot of delicate planning that is involved in the process. Expatriation to Panama involves not only moving, but also re-arranging finances, licenses, taxes, and real estate. It is a process that isn't difficult with the right help from a good attorney, but it still requires a certain attention to detail, and a lot of soul searching, but in a good way. Before you expatriate, you need to decide whether or not you're ready to fully commit to a life in Panama. There are so many great things Panama can offer you, but you really have to go all-in if you want to expatriate long-term and thrive while doing so.
By "all-in", we mean setting up the resources, tools, and infrastructure to make your life as smooth as possible in Panama, and to get everything you're looking for and more after you arrive. Start by visiting the country for a few weeks, or even a few months before beginning the expatriation process. A country will always be a bit different in real life than on paper. This is particularly true when relocating, as to how we live is very dependent on our first-hand experiences and perspectives. Before you visit Panama, identify a few places you're looking at in terms of relocating and expatriation. Try to spend at least a few days in each place. Talk to other locals, and other expats about their experience while there. You will find that there are lots of online groups that facilitate meet-ups, and they are a great resource, even if just visiting.
Budgeting
After you've done the initial visit, it's time to start pricing out things, organizing finances, and creating budgets. Panama has a generally lower cost of living than most of North America, and there are many lifestyle options available there for all types of budgets. You can do a bit of on-the-ground research as far as day-to-day costs go while visiting and plan the rest of your budget based on real estate costs, lawyer fees, taxes, and relocation fees. We recommend that this be one of the first steps in your expatriation to Panama process, as it will affect many variables along the way. Create a budget by looking at what you would like your lifestyle to include, what parts of your current lifestyle you want to carry over to Panama, and how you will finance all of this.
Keep in mind that while relatively stable to inflation, Panama prices can fluctuate. Always allow yourself some extra room in your budget to accommodate for price changes, and market changes. Also, if you're looking to purchase important goods such as food, electronics, and cars, expect to pay up to 30-40% more in Panama. There are also many expenses that you may think you will not need to budget for, but decide you want/need after expatriation to Panama. These can include premium transportation services, renovations to your home, dining/drinking out expenses, and flight expenses for international travel.
Real Estate
Planning your expatriation to Panama will involve finding a place to live, and one that will provide you with what you need, and what you're comfortable with. There are a lot of options in this area, so it's important to look at all of them before committing to one scenario. The first option is to rent. This is probably the most popular option for expats as a start. It's less committal than buying a home, and requires far less planning. Many people who choose to relocate to Panama start by renting for about a year (sometimes more) and then purchase a home after living in the country for a bit. This allows them to get used to their lifestyle abroad, and get a better idea about market values and pros/cons for Panama before purchasing.
If you are familiar with Panama's markets, or would like to buy right away due to investment purposes, there are also a lot of great options to be had for expatriation to Panama. Buying property in Panama can be extremely rewarding right out of the gate. It does, however, require significantly more planning and due diligence ahead of time than renting. Buying a home in Panama outright without a mortgage is the simplest, if you have the capital to do so. Buying a home with financing can be a bit more complicated, but it's also a great resource for those who want to finance long-term, and have the collateral to do so. There is no universal solution when searching for the best place to buy real estate in Panama, but rather many personalized solutions and strategies that can work for families and individuals based on their needs, budgets, and timelines.
Your best bet, whether buying a home in Panama or renting a home in Panama, is to work with a local Panama realtor. Through a trusted local Panama realtor, you will alleviate a lot of stress and potential bad deals right out of the gate. You will have an advocate on your side for the best fit for you, and can work alongside your immigration lawyer to ensure that all of the paperwork and bank processing is done thoroughly and efficiently. Buying a home in Panama has added benefits, too. One of those benefits is that it can contribute to the requirements of many of Panama's visa types. Another benefit is that you will get multi-decade tax breaks on certain homes, and home types.
If you are looking at expatriation to Panama as a purely financial move, there are many investment opportunities involved in buying a home as well. A good Panama real estate and Panama lawyer can work with you on all of these things, and walk you through the entire process before you commit.
Language, culture, and feeling comfortable through your expatriation
For many people who immigrate to a new country, the process of learning the language and culture can seem like a scary task. Luckily, this is a commonly shared feeling, and one that is completely normal, and easier than you may think to address. In Panama, the official national language is Spanish. All government business is done in Spanish, as is all media, and all commercial businesses too. That doesn't mean that English can't be used for day-to-day business, but it simply means that English would almost always be a second language. Many businesses in Panama, particularly in the services sector, have English-speaking employees and can accommodate English speakers if needed. This is a great resource for those in transition to learning Spanish, and one that can make the process much more comfortable.
Learning Spanish should also be a priority for anyone looking at expatriation to Panama, too. Speaking the native language while living in Panama will open a lot of doors, opportunity-wise. It will also make going about daily tasks more easy, even if you live in an expat-heavy community. It shows that you are engaged with the local culture and community, and will endear you to them in more than just a business/practical sense, but on an even more welcoming level. Sharing cultural customs and values is one of the pleasures of living abroad, and you'll find that Panamanians love to do this with foreigners, so long as the foreigners respect their cultures equally.
Due to the high number of expats in Panama, and the history of the US in Panama, you will find a lot of English-speaking communities all over the country, mostly in small pockets around the beach towns or in Panama City. It's great to network with these communities as a support base, but make sure to also try and connect as much as you can with locals. If you are learning Spanish, use these connections as opportunities to practice. You'll not only learn more about the language, but also the people and cultures in Panama, which is infinitely rewarding as an expat.
Timelines
Like anything in life that's worth making a commitment to, having a solid plan before expatriating to Panama is the biggest key to success. It's best to plan your expatriation with ample time to spare before making the move, and not to rush anything. For many, this process can be up to a year (or even more) out, but it doesn't have to be. It takes some months to get all of your visas processed, so at the bare minimum, start the planning process about six months out. Remember, you can usually rent, visit, or even long-term stay in Panama while your papers are being processed, as long as you follow the Panama immigration rules, and consult with your lawyer about the specific limits based on your circumstances.
Get all of the due diligence done and out of the way first, and then leave yourself a multi-month runway for the rest. If for whatever reason your timeline for expatriation to Panama has to change, you shouldn't have any issues if you plan far enough in advance. You also don't have to necessarily commit to a lifetime in Panama either. Many expats choose expatriation to Panama for short and mid-term stays for a variety of reasons, and all can be good choices, depending on circumstance. There's never a "one size fits all" solution to a move as big as relocating to another country, so be patient, and make sure you can get what you want/need before taking the leap.
For more info about how we can help you move to Panama, and help with any other part of the expatriation process in Panama, contact us today!