Panama is quickly becoming a destination for health and wellness enthusiasts, and as the global trend grows, so does its popularity in Panama with both tourists and Panama residents. With its pristine nature, an abundance of fresh fruits and vegetables, and relaxed lifestyle, Panama is the perfect place to rejuvenate the body and mind. In this blog post, we will explore some of the reasons why Panama is becoming a popular spot for those looking to improve their health and wellbeing.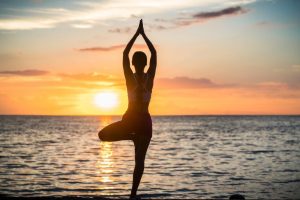 10 Reasons Why Panama is a Health and Wellness Destination
1. Natural Splendor: It's no secret that people who are looking for a health and wellness-based lifestyle often seek nature as their best retreat, and Panama seems to be the perfect fit. Panama has an abundance of natural beauty, from its lush rainforests and jungles to its crystal-clear rivers and beaches. Panama is also home to a variety of eco-friendly lodges and resorts that offer guests the opportunity to disconnect from technology and reconnect with nature.
2. The Food: Panama is known for its fresh fruits and vegetables, farm-raised meats, and fresh seafood. Panama also has an abundance of coconuts, which are rich in nutrients and have a variety of health benefits. Coconut water is often called "nature's sports drink" because it contains electrolytes that help to hydrate and replenish the body. Natural food items in Panama are plentiful, low-cost, and easy to find without commercial packaging or additives. This makes the food appealing to both tourists and Panama residents looking for a healthy and wellness-based lifestyle.
3. The Lifestyle: Panama is the perfect place to unwind and relax, and rid oneself of a lot of the stresses and noise that lead to bad mental and physical health. Of course, Panama has stressful aspects too, but in general, you'll find that the lifestyle in Panama is far more conducive to health and wellness than in other places. To borrow a phrase from the Costa Ricans, Panama has a "pura vida" (pure life) mentality that encourages people to slow down, enjoy the moment, and appreciate the simple things in life. This laid-back lifestyle can be found in Panama's small towns and big cities alike, making Panama an appealing destination for those looking to improve their health and wellbeing.
4. Ecotourism: The ecotourism industry in Panama has grown tremendously over the years, and with it comes a lot of health and wellness-related business. Tourism that focuses on harmony with nature, sustainability, and culture is on the rise, and Panama has become a top destination for eco-tourists. Panama's rainforests, jungles, rivers, and beaches offer travelers the perfect opportunity to disconnect from their busy lives and connect with nature. And as more people become interested in sustainable living, Panama's eco-friendly resorts and lodges are becoming centers for health and wellness retreats, classes, and products.
5. Location: Thanks to Panama's location between North and South America, the country has a unique climate that is perfect for a health and wellness lifestyle. Panama is warm year-round, with an average temperature of 82 degrees Fahrenheit (28 degrees Celsius). This makes Panama an ideal destination for those looking to escape the cold winters of North America or Europe. And because Panama is such a small country, it's easy to get from the capital city to some more remote destinations. There are also many international direct flights that come in and out of Panama, making it ideal for those coming for a retreat.
6. The People: Those who are healthy tend to be happy, and those who are happy tend to be healthy. This is a big reason why Panama is a great health and wellness destination overall. Panamanian people are some of the friendliest and most welcoming people in the world. They are also known for their laid-back lifestyle and positive outlook on life, both of which can have a big impact on one's physical and mental health.
7. Infrastructure: Panama has come a long way in recent years, and its infrastructure has improved significantly. This is important for tourism, as well as for Panama residents who are looking to live a health and wellness lifestyle. Panama now has world-class hospitals and clinics, as well as many fitness centers, spas, and yoga studios. And with the Panama Canal expansion project underway, Panama is only going to continue to grow and develop.
8. Cost: Panama is a very affordable country, especially when compared to other countries in Central America. This helps a lot of grassroots health and wellness businesses get started, as well as makes Panama an appealing destination for those on a budget. Low costs allow non-corporate businesses and individuals with limited resources to start flourishing health and wellness projects that aren't dependent on heavy investment. This is a huge incentive for anyone looking to Panama as a destination for health and wellness. Panama is quickly becoming a top destination for health and wellness.
9. Language: Though Spanish is the dominant and official language in Panama, there are many English speakers that live and work in Panama as well. This helps a lot with international tourism and allows for a larger number of health and wellness retreats and programs to be offered in Panama. Aside from English, there are many Portuguese, French, and Italian speakers living and working in Panam as well, which helps to create a cosmopolitan and diverse atmosphere.
10. Globalized Industry: For Panama's health and wellness industry to succeed, it needs to be "on the map", so to speak. Thankfully, the industry is so globalized that this is no longer a problem. People often search for locations that are a bit far from their homes where they can disconnect (and reconnect in a better way). Central America has become a go-to destination for health and wellness seekers, and Panama is quickly becoming one of the most popular countries in the region.
Panama citizenship by investment process
Now that you know how to get the ball rolling on your Panama citizenship by investment, it's time to start planning. While the process is pretty straightforward, it's still incredibly important that you do the right amount of due diligence before jumping in. You'll also need proper legal representation, and some on-the-ground experience in Panama to get the most out of your investments. Here at International Relocation Firm, we specialize in Panama citizenship by investment, and we can help you with every step of the process. To get started, contact us here, and we will assess your current needs and evaluate what you need to make this process as smooth and painless as possible.