Panama farm investment is just one of many opportunities to invest in Panama, and a great resource for investors looking for a long-term, future play. By making an agriculture investment in Panama, you can diversify your portfolio, and invest into an industry that has an average annual appreciation yield of 3.5%, and shows steady growth going forward.
Why is farm investment scheduled to grow so steadily, for so long?
Simply put, the world's population is growing at a rapid rate, and that requires more food and agricultural products to sustain. Global population is predicted to increase by close to 40% over the next 50 years, and all types of diverse agricultural projects (many sizes) will be built and run to match it. There is no other alternative as every human needs food to survive. Because of this, how we farm and what we farm has to be approached with efficiency, scale, and sustainability in mind to ensure success.
Current agricultural investment is being upgraded and expanded before the demand hits, meaning that growth on an agricultural investment is all but guaranteed if done right. As a commodity, the usefulness of agricultural products and the technology that produces it are (and will be) in a much higher demand than many others, with far less risk. Of course, because of all of these factors, farmland prices have increased dramatically in many mature markets. Where haven't they? Emerging markets in Latin America, like Panama.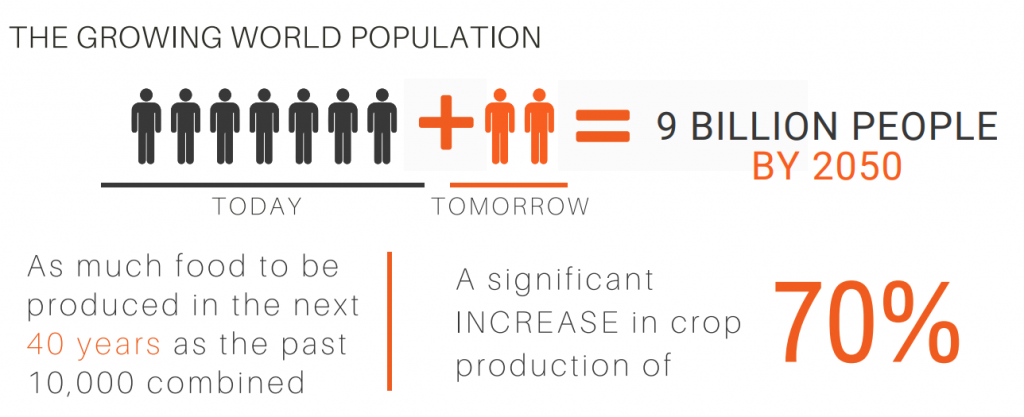 Why we believe Panama farm investment is ideal for sustainable ROI…
Panama has an incredible, natural landscape, and the perfect climate for most tropical vegetables and fruits. Panama also offers mineral-rich soil, abundant water sources, and a seemingly untapped potential for infrastructure growth. Logistically speaking, Panama is in a great position for agricultural exports, too. Any Panama farm investment should be made with the understanding that production, if scaled right, can be done for export as well as domestic distribution. These contributing factors, plus the fact that the market has yet to mature, make this a perfect time to invest in Panama agriculture.
The fruits and vegetables that will propel Panama's farm sector into the future…
Because of its climate and landscape, certain fruits and vegetables lend themselves to Panama farm investment better than others. These fruits and vegetables are the key to smart investment in the sector, particularly due to their high yield, and low cost. Here are the foods that are the most "ripe" for Panama farm investment:
Mangoes
As a tropical, diverse fruit, three variations of the mango are at the top of the list when it comes to Panama farm investment crops and profitability. These are the "Lady Victoria Mango", "My Fair Lady Mango", and the "Fruit Punch Mango." The Lady Victoria Mango is known for its bright yellow color, and has an 85% fruit-to-seed ratio, which makes it great as a consumer product. It has a 20-year history of organic bioengineering to make it pest-resistant in the Panama climate, which results in high yields for each tree, a sweeter pulp, and longer shelf life.
The My Fair Lady Mango has been a staple of modern Panama agriculture since the early 1900s, and is known for its deep flavor, and resiliency to harsh, humid climates. This mango is typically smaller and lighter than the Lady Victoria, and is abundant all over the country. Much like the Lady Victoria, the My Fair Lady tree is bred to be highly resilient to fungus, bugs, and other natural occurrences that would slow the yield on fruit production.
The Fruit Punch Mango is a truly unique cultivar, with a reputation that fits the name. Often called "the peach of the tropics", this variety of mango comes from the "Keitt" family of fruits and tends to be the most popular for export due to its juicy nature. The Fruit Punch Mango is tangy-sweet with a hint of honey taste, and many find it to be the most flavorful, which makes it popular for use in deserts, punches (hence the name), and smoothies. Much like the previously listed mango varieties, the Fruit Punch Mango tree is highly resilient to a harsh humid climate and tropical bugs.
Mango Fun Facts:
Did you know that international trade organizations estimate that the mango trade will bring in nearly $1.8 billion annually by the year 2029?
In 2020 alone, the US and Germany are expected to produce $1.4 million alone in mango sales, accounting for a 15% total increase over the previous four years!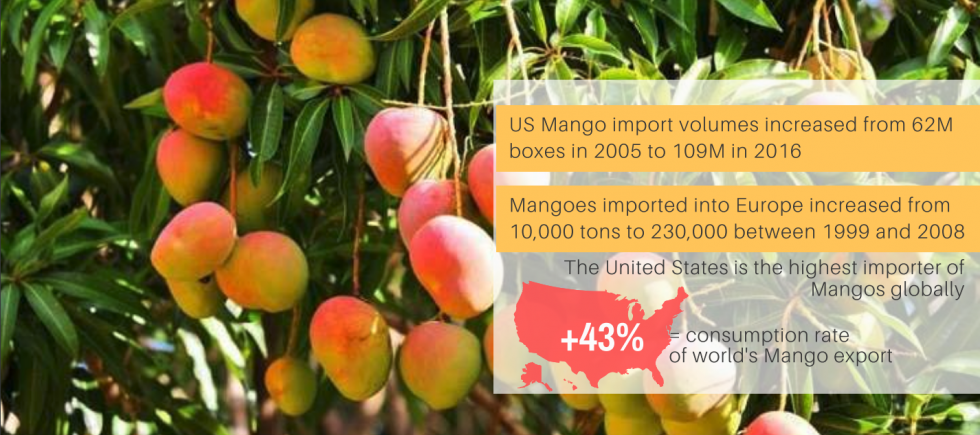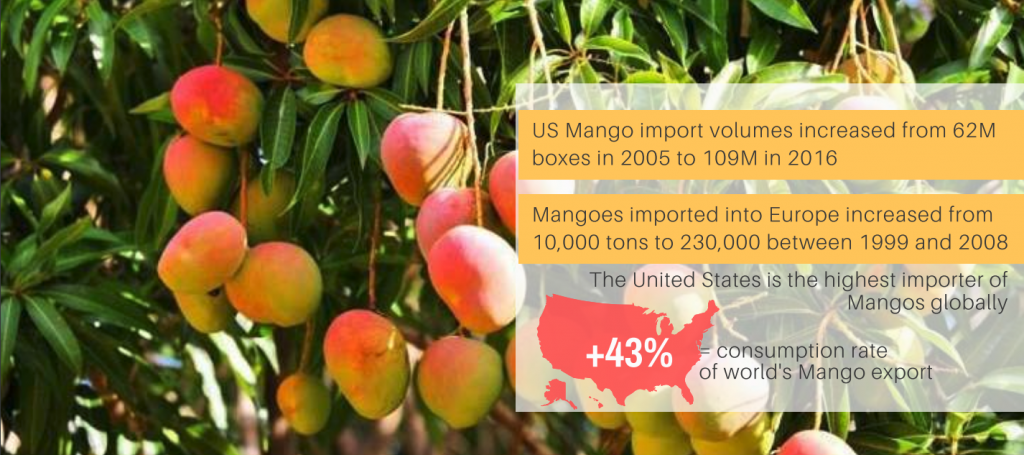 Panama Mango Farm Investment & ROI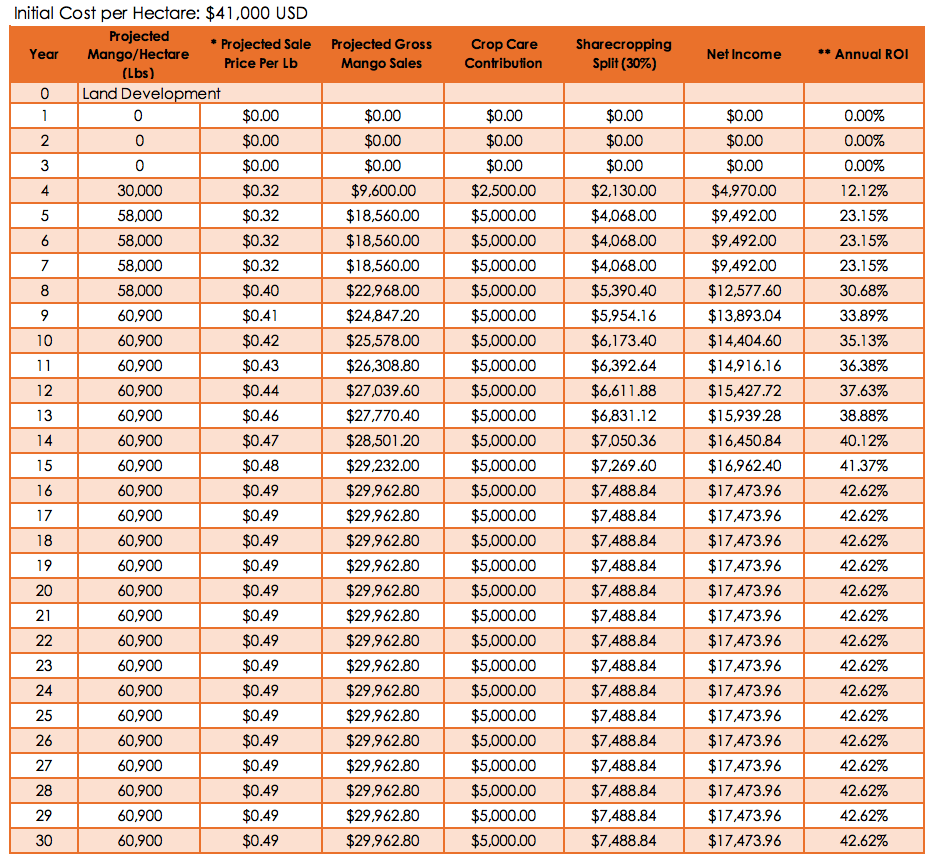 IRR 30 Years 17.54%
Inflationary values used for projections on price increase are based on Source: Federal Reserve System PCE Inflation values for 2017, 2018, 2019 and the longer run, from the Board of Govenorsof the Federal Reserve System.
ROI does not account for any appreciation in value of land.
Avocados
Like avocados? We thought so! As one of the most popular "vegetable" spreads on earth, avocados are now more popular than ever as an agricultural product, and it's easy to see why. Avocados are used in restaurants, health spas, bars, cafes, and even fast food joints. It has practically replaced butter as a spread for toast and other starches with the younger generation, and continues to be a staple natural food for most of the developing and developed world. Oh, and it's not even a vegetable; it's actually a berry! Yes, you read that right. Avocados are technically berries, and they are as versatile as anything for the natural foods market.
Panama's certified USDA Hass avocados
The Hass avocado is the world's most popular, and that's no exception in Panama. This avocado is marked by its oval shape, small-to-medium seed size, and weight (around 6-12oz.). It is popular for its creamy taste, and is the type of avocado that is most served on food like toast, salads, and in guacamole. The global demand for this type of avocado has shown an average annual growth of 11%, year over year, since 2010. Through our partnerships in Panama, we are able to offer this crop as a Panama farm investment that will have great long-term potential yield for exports, with state-of-the-art farm procedures that ensure that the crop is USDA certified, and ready to go to market when harvested.
Panama's tropical avocados
Though you may not know it, there's another type of avocado native to Panama that is just as delicious, versatile, and profitable for farm investment. This is known as a tropical avocado. The tropical avocado has a different texture and color than the Hass, with a green shell, and lighter pulp. This is the most widely-consumed avocado in Latin America and the Caribbean, and has been growing in popularity in the United States, with exports growing rapidly to states like New York and Florida, and the territory of Puerto Rico. Adding the tropical avocado crop to your Panama agricultural investment is a great way to diversity and capture the Latin American market, both domestically in Panama and elsewhere in the Americas!
Avocado Fun Facts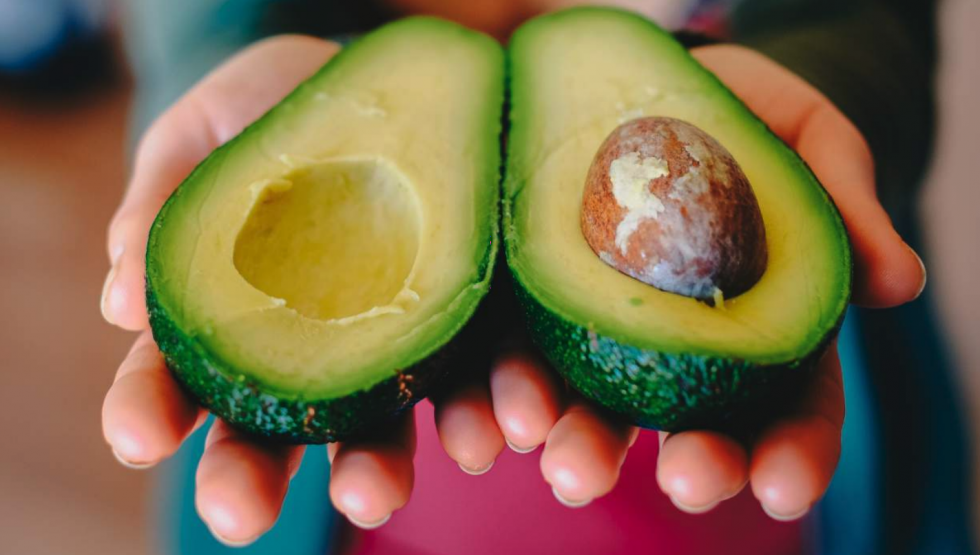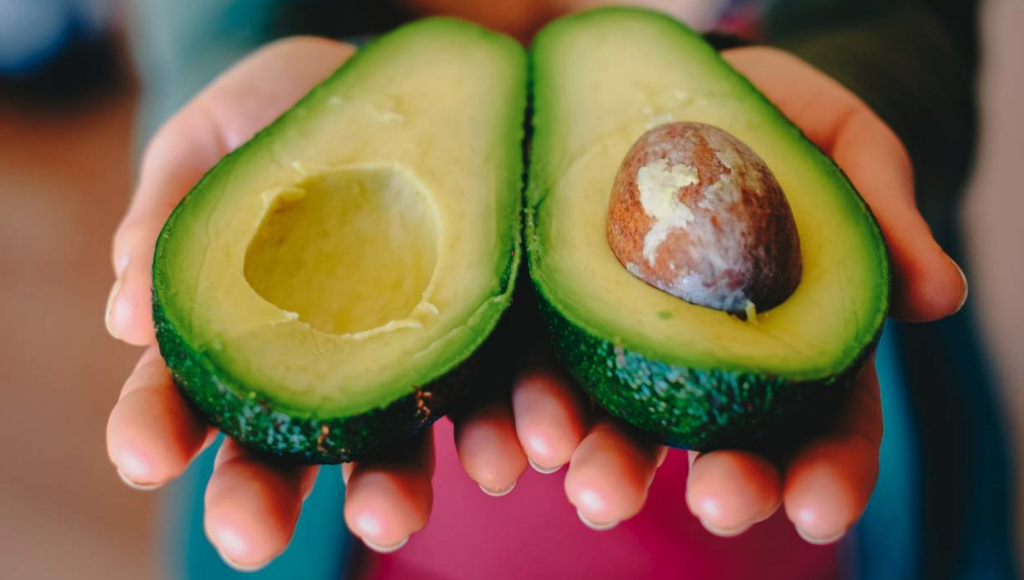 The US organic avocado market grew by an astounding 31% in 2016 alone, and in the same year, grew its overall market value by 39%!
China's avocado demand jumped from 154 tonnes to 25,000 tonnes in the 4-year period between 2012 and 2016.
EU avocado imports have increased by nearly DOUBLE (186,000 to 343,000 tonnes) in the 4-year period between 2011 and 2015.
The average weekly consumption of avocados in the United States skyrocketed from 23 million pounds to 42 million pounds in just the 2-year span between 2015 and 2017!
Panama Avocado Farm Investment & ROI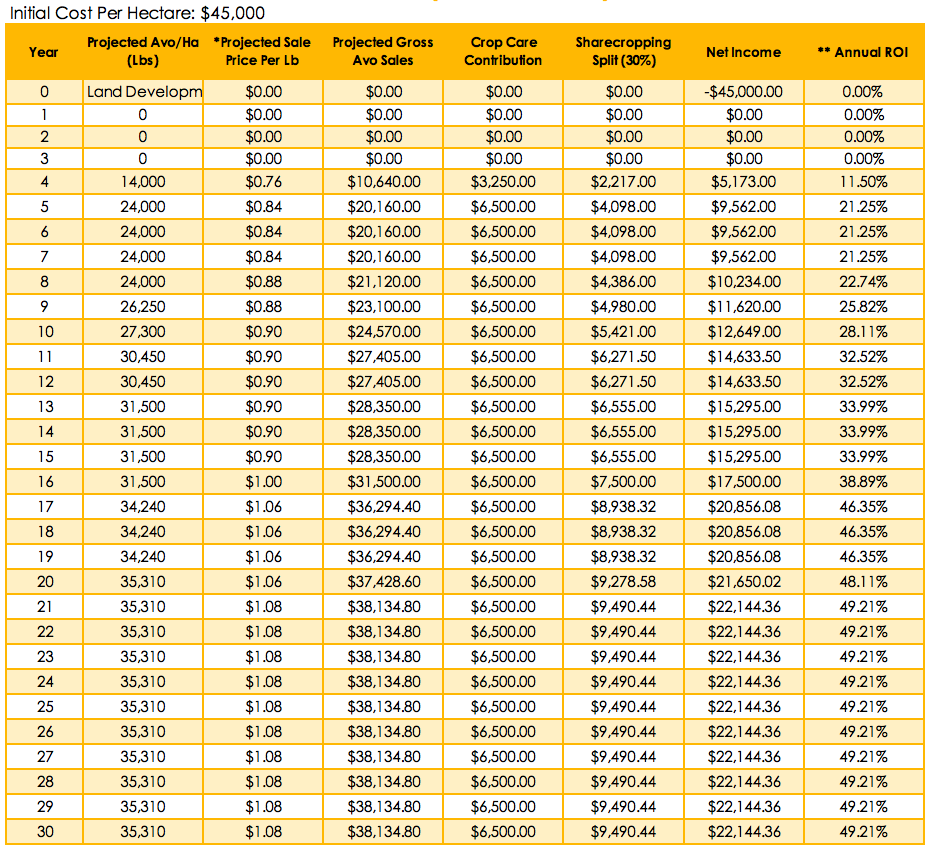 IRR 30 Years 17%
Notes:
ROI does not account for any appreciation in value of land.
Inflationary values used for projections on price increase are based on Source: Federal Reserve System PCE Inflation values for 2017, 2018, 2019 and the longer run, from the Board of Govenors of the Federal Reserve System.
Limes
Let's talk about limes. They're essential in pretty much every tropical cocktail, many tropical food dishes (both sweet and savory), and as a crop, yields high ROI. The lime is ubiquitous as a citrus fruit in Latin America, and makes a great regional export, as well as domestic product. Limes are a popular crop for farm investment in Panama because of their versatility, too. Panama has a unique, tropical lime that we are offering as an investment crop through our partners, commonly known as the "rainforest lime."
Panama's rainforest lime varietals are less acidic than common North American limes, which is a big reason why they are so popular in regional food and drinks. These raw limes are made up of only 10% carbohydrates, with the rest of the organic composition comprising of water (88%), natural fats, and vitamins. They are a great source of vitamin C, too, providing up to 35% of your daily vitamin C intake in just one fruit!
Lime Fun Facts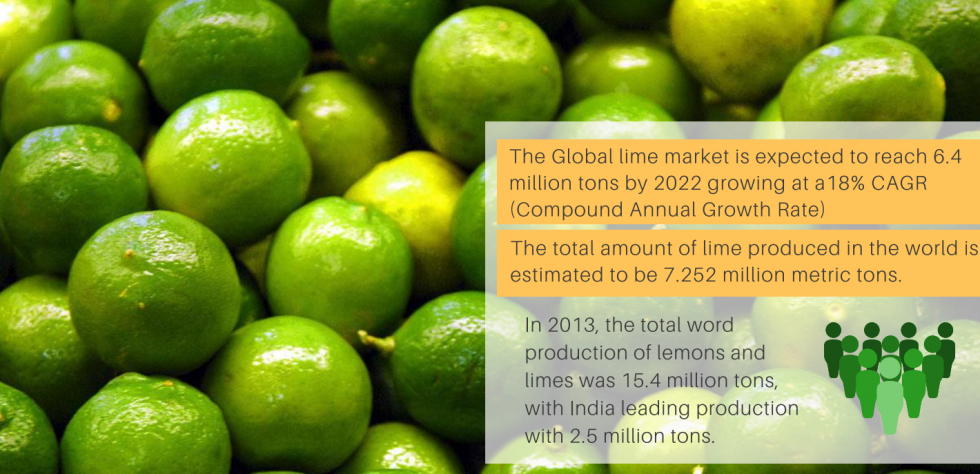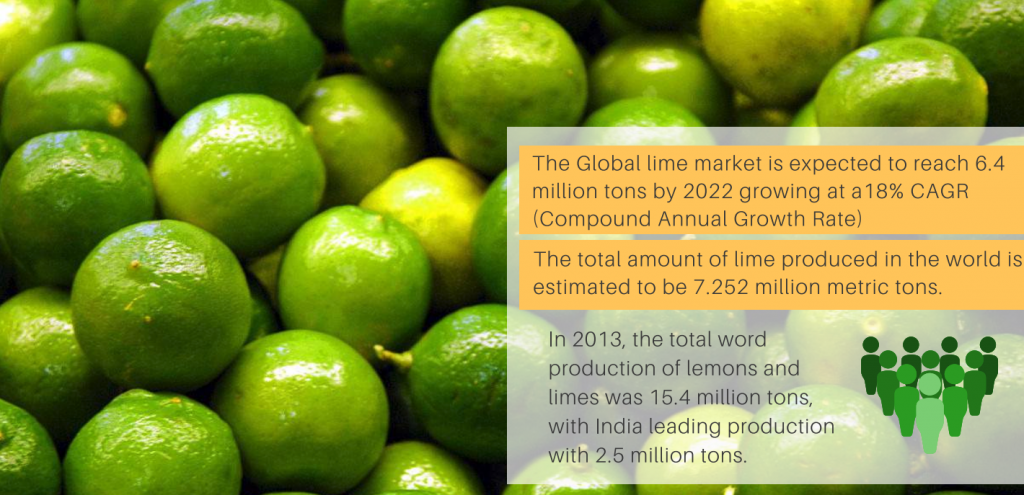 The global lime market is projected to reach as high as 6.4 million tonnes by the year 2022. During the same period, the Compound Annual Growth Rate (CAGR) is expected to be 18%.
Between 2011 and 2013 there was a 150% jump in global lime exports.
In emerging markets, the average person consumes 12-14kg of limes each year!
Panama Lime Farm Investment & ROI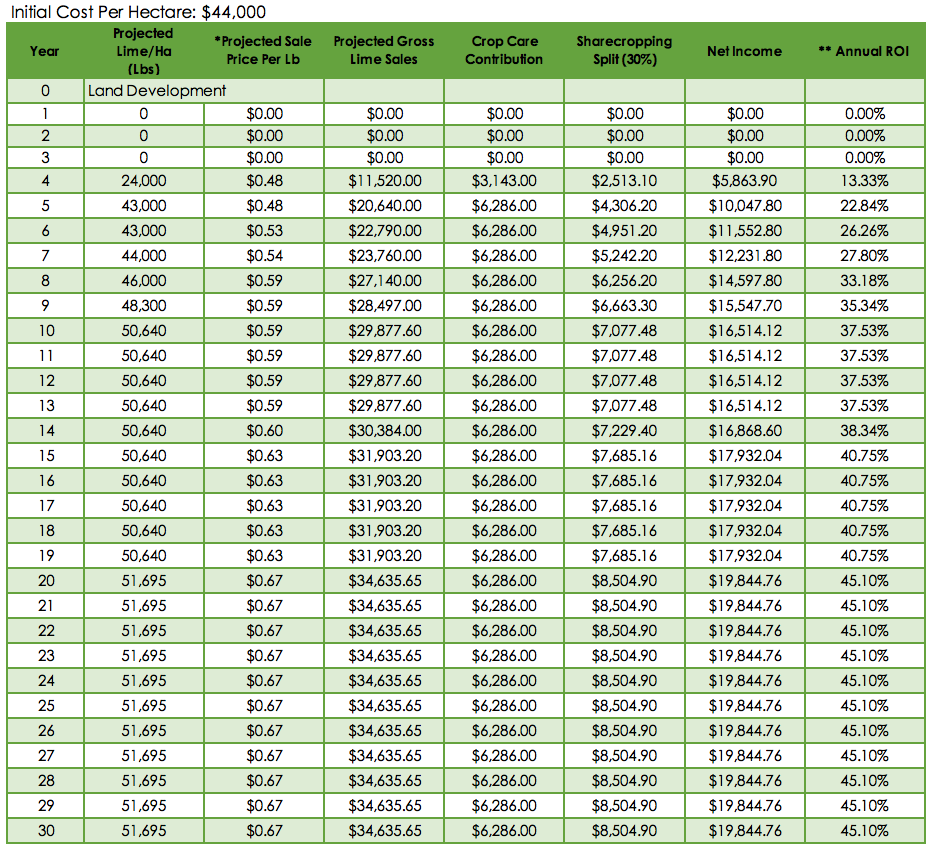 IRR 30 Years 18.03%
Inflationary values used for projections on price increase are based on Source: Federal Reserve System PCE Inflation values for 2017, 2018, 2019 and the longer run, from the Board of Govenorsof the Federal Reserve System.
ROI does not account for any appreciation in value of land.
How we can help you with Panama farm investment, and why it's worth getting started sooner than later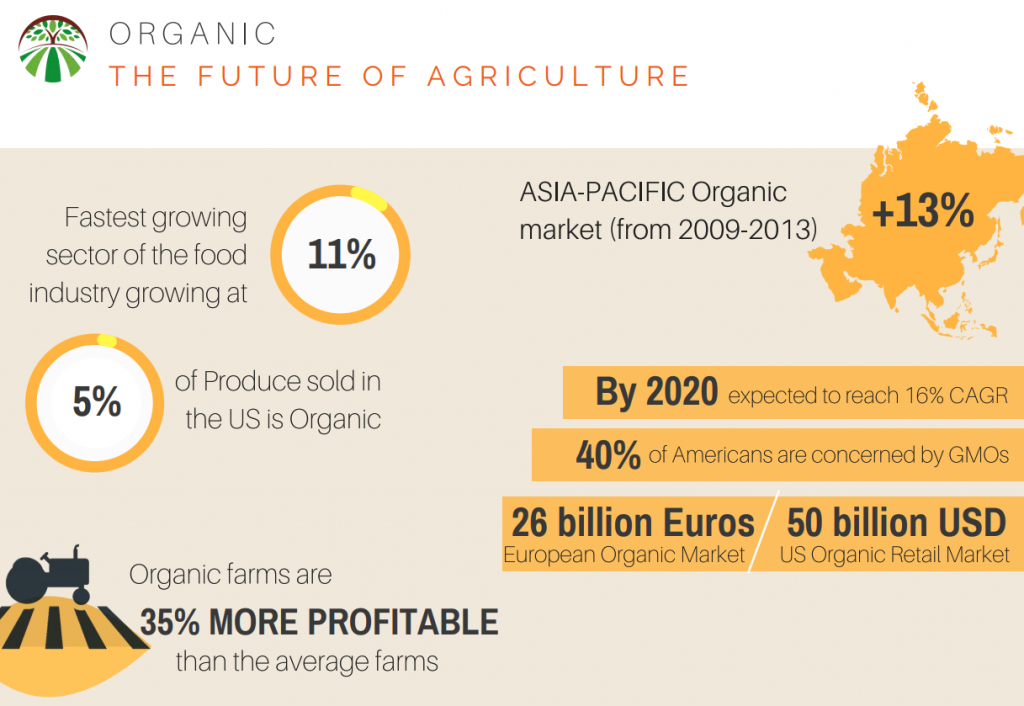 All of the farms and crops available for investment in Panama that we are partnered with are certified 100% organic by the US Department of Agriculture and local Panamanian authorities. Our partner company produces their own bio-fertilizers and soil amendments to ensure this. They limit any pesticides and fertilizers to a bare minimum, and take advantage of cutting-edge permaculture practices to help mitigate the necessary use. No part of the local ecosystem is negatively affected by these practices, which makes farming in Panama more sustainable, and better for long-term investment as the world moves to match these practices across the board.
Through our international partnerships in Panama, your day-to-day farm operations will be managed by a group called AgVisors. These experienced farm management teams will develop your Panama farm investment in a manner that aligns with the latest ecologically-friendly practices, optimized for cost efficiency, in a way that re-uses nutrients to keep the soil replenished for future use.
Panama has an ideal climate for agriculture, especially with tropical fruits and vegetables. As land assets climb, there's no better time than now for a Panama farm investment. Currently, only 4% of Panama's farmable land is in production, which means that opportunities abound. However, with the growth of agricultural investments and developments in Latin America growing, this will not be the case forever. Investing in Panama agriculture right now will set you up at an advantage as the market matures quickly, and will allow you to expedite the visa process and requisites to perform a number of other business investments in the country as well.
Our partners have nearly a decade of experience in this area and work with farm investors to assure an income producing asset that offers a safe holding to accumulate wealth. These are all long-term prospects with sustainable yields, brought to you by years local knowledge in the market, as well as the decades of legal experience provided by International Relocation Firm.
We'd be happy to walk you through the entire process before you invest, show you your options, and introduce you to our team and partners!