Politically and economically, Panama has seen its fair share of ups and downs over the years. Despite this, it remains an attractive destination for investment and business, thanks to its thriving economy and alluring prospects for growth. As the global economy slowly recovers from the 2020 pandemic crisis and restrictions start to ease, many are turning their focus to Panama's 2023 economic outlook with optimism. In the following blog post, we'll examine Panama's current economic status, and what we believe 2023 will look like based on data trends, politics, and the overall global markets.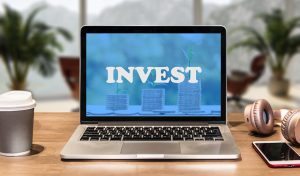 Panama's current economy at a glance
Panama currently still has a strong foundation for its economy, having invested heavily in infrastructure projects like the Panama Canal expansion and Colón Free Trade Zone in recent years. Its proximity to both North America and South America has also made it an important trade hub for countries across the continent. In addition, Panama is one of few countries that boast an open-market policy regarding foreign investment, making it an attractive location – especially considering its increasing population growth rate which is currently projected at 1% per year. This high population growth rate has created a demand for housing and consumer goods, resulting in a surge of new development initiatives throughout the country.
Panama's economy is largely based on the services sector, with banking, tourism, international trade, and logistics all making up a large portion of Panama's gross domestic product (GDP). Panama is also home to several free-trade zones that have become increasingly important to the country's economic success. Within the services sector, Panama is also known for its canal, which allows the country to generate revenue through taxes and fees, as well as from international trade. The canal generates a lot of business in ancillary markets too, such as shipping and logistics, which Panama is well-positioned to take advantage of.
The 2023 Panama economy has lots of potential for growth
The 2023 economic outlook looks bright considering Panama's government has introduced several tax incentives to encourage international businesses to establish operations within its borders. This includes incentives such as reduced taxes on income or corporate profits, as well as exemptions on certain import duties or local taxes charged on goods imported from other countries in order to encourage foreign investments into local markets. In addition, Panama also offers attractive circumstances for multinational companies looking to establish a presence in Central America through its open-market and investor-friendly policies.
As the world looks at cooling off after a bit of a global overheating after the pandemic, Panama is looking to take advantage of a number of positive trends that are currently in play. Panama's economic growth rate is projected at 4% for 2023, which is higher than the average expected growth rate of 3.4% for Latin America. Even if the economy cools a bit, it will still remain relatively resilient and attractive for international investors. The Panama economy has shown that it can weather both economic storms and growth cycles alike. With the right government policies in place, Panama is well-positioned to weather any storm, so to speak.
Which industries to monitor in the Panama economy overall
If you're looking to invest in the Panama economy in 2023 or want to continue to monitor a current investment that you have, you're likely to want to focus on Panama's banking, tourism, international trade, and logistics sectors. Panama is already known for its strong banking sector thanks to its long history of providing services related to Panama-based companies. Panama has also been successful at promoting itself as a tourist destination through its wide range of attractions and activities, from beaches to hiking trails and more. Panama also boasts a number of free-trade zones that have attracted international businesses looking to take advantage of Panama's low cost of living and high-quality infrastructure. Finally, Panama has become an increasingly important trade hub thanks to its strategic location between North and South America.
Overall, Panama is positioned well for growth in 2023 in many different industries, with many opportunities for both foreign and domestic investment to take advantage of Panama's favorable economic climate. Panama has already been successful in attracting investors and businesses and is likely to continue this trend over the next calendar year. Panama's economy looks strong for 2023, with many potential rewards for those who are looking at Panama as an investment destination.
Panama's strategic geographic position combined with a growing population, expanding infrastructure projects, and tax incentives for businesses and investors make it a compelling destination for those looking to capitalize on opportunities in 2023 – particularly those interested in entering Latin America's lucrative markets! To learn more from a Panama economy perspective, or to start investing in Panama today, contact us here. We'd be happy to give you all the info you need and help get you started.