If you're looking for a great place to retire, Panama just might be the answer, and obtaining a Panama retirement visa is a crucial first step. Panama offers many benefits to retirees, including its highly popular retirement visa program. In this blog post, we'll discuss everything you need to know about the Panama retirement visa, from how it works, to all the Panama relocation steps, and all of the fantastic benefits of retiring in Panama. We'll also talk about some of the best places in Panama to retire too, so you can start planning your new life as soon as possible.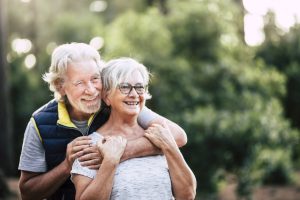 Panama Retirement Visa
To start, let's go over one of the most important parts of retiring in Panama, the Panama retirement visa. A Panama retirement visa can be obtained by anyone over the age of 18, as long as they have a pension or proof of income from another source. The Panama retirement visa allows retirees to live in Panama indefinitely, and also provides many benefits, such as discounts on travel, healthcare, and entertainment.
Applying for a Panama retirement visa is relatively simple, and can be done without much hassle or stress with the proper guidance. Once you have all the required documents, you'll need to submit them to the Panama embassy or consulate in your home country. After your application has been processed and approved, you'll receive your Panama retirement visa, which will allow you to enter Panama and start enjoying your retirement.
With the help of a good lawyer, many of these steps can be taken care of for you, even if you are not currently in the country of Panama itself. The visa process can feel overwhelming and complicated if you're doing it alone, but with the right assistance, it truly can be a breeze and something that won't cause you a lot of stress. After all, you're retiring, and destressing is one of the biggest reasons you're relocating to Panama, isn't it?
The Benefits of Retiring in Panama
Now that we've gone over how to obtain a Panama retirement visa, let's talk about some of the benefits of getting a retirement visa and retiring in Panama. For many years now, Panama has been on the map for retirees, often at the top of the list. This is because the country offers a great quality of life at an affordable price, as well as many opportunities and activities for retirees. Retirees find that the communities where other retirees live are robust and beneficial to their adjustment to moving to a new country, too.
One of the biggest benefits of retiring in Panama is the cost of living. Panama is very affordable, especially when compared to other countries in North America and Europe. Your money will go much further here, meaning you can live a comfortable retirement on a budget. This will allow you to stretch your money farther in most cases, but be aware that luxury living (if that's what you're looking for) still comes at a premium cost. Budgeting is important, but rest assured that the cost of living, on average, is much more affordable than in North America and even parts of Europe.
Another big benefit to relocating to Panama is the climate. Panama has a tropical climate, which means you can enjoy warm weather all year round. There are also many beaches to enjoy, as well as rainforests and mountains if you prefer cooler temperatures. In addition, Panama offers excellent healthcare at a fraction of the cost of what you would pay in developed countries. Healthcare is something that is very important to retirees, and a huge relief as far as cost and access in Panama.
Where to Retire in Panama
Thankfully, when in Panama, there are lots of options to choose from after you get your Panama retirement visa. Many retirees choose areas such as Panama City, Coronado, Boquete, and El Valle. All of these locations offer great opportunities for retirees, whether you're looking for an active lifestyle or a more relaxed pace of life. For those who travel a lot, the city may be the best choice. For those who are truly looking for remote relaxation, Boquete and Volcan are great choices. For the beach, the Coronado area is the top place for Panama relocation for retirees.
Panama City is the capital of Panama and offers all the amenities you need and would expect from a major urban hub as a retired person. There are many cultural activities to enjoy, as well as plenty of shopping and dining options. The city also offers a great nightlife scene if you're looking for some fun and terrific restaurants for all tastes and budgets. Living in Panama City requires some patience, as it is a busy capital, and that may put off some. If city living is your thing, however, this is a great choice.
Coronado is a beach town located on the Pacific coast of Panama. It's a popular destination for retirees who are looking for both an active lifestyle and a laid-back one, as there are many golf courses and beaches to enjoy right at your doorstep. The town is also home to many weekend beach homes of people who live and work in Panama City, too. The town of Coronado and its surrounding smaller towns in Chama are a mere 90 minutes away from the city, and a fairly easy commute.
Boquete is the ultimate Panama retiree destination as it offers one of the most pleasant climates in the country, and a beautiful mountain setting. There are many retirees in Boquete, and it's a very social and friendly community. The town is home to many Panama retirement visa holders, as it offers all the amenities you need for a comfortable retirement. There are plenty of activities to keep you busy in Boquete, from hiking and biking to golfing and exploring the nearby coffee plantations.
El Valle de Anton is a small mountain village located in the center of Panama. It's a popular destination for retirees who are looking for an off-the-grid type of lifestyle. El Valle is surrounded by lush rainforest and has many hiking trails and waterfalls to explore. The village itself is very quaint, with only a few thousand residents. Despite its remote location, El Valle has all the amenities you need such as a grocery store, restaurants, bank, and many other conveniences.
Get Your Panama Retirement Visa Now!
If you've been considering relocating to Panama, then the time is now to get started on your Panama retirement visa. Now is a great time to retire in Panama, as the country is becoming increasingly popular with retirees from all over the world. Panama offers a great opportunity for people from all walks of life to retire with ease, and have a fun, comfortable, and affordable time while doing so. Don't hesitate to pursue your dream of the perfect retirement in Panama.
Feel free to contact us today. to get started on your Panama retirement visa process, and feel free to reach out with any questions you may have. We'd be happy to connect you with an associate and get the ball rolling on your dream retirement as soon as possible.