Flights to Panama are plentiful, efficient, and originate from all over the Americas and Europe. Because of this, Panama has emerged as a sought-after destination for both leisure and business travelers. With its strategic location connecting North and South America, Panama has become a major hub for international flights, attracting visitors from around the globe. In this blog post, we will explore the significance of air travel in Panama, focusing on international flights, their impact on the country's tourism industry, and the pivotal role of Tocumen International Airport as the gateway to Panama.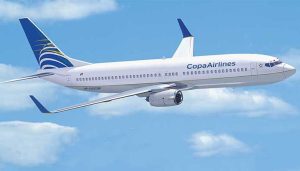 Flights to Panama: Connecting the World
International Connections:
Panama's geographic location, bridging the continents of North and South America, makes it an ideal transit point for international flights. Tocumen International Airport, located just outside Panama City, serves as a crucial hub connecting travelers from major cities in Europe, North America, South America, and the Caribbean. This extensive network of flights to Panama allows for seamless travel and facilitates easy access to Panama's diverse attractions and business opportunities.
Tourism Boost:
International flights play a pivotal role in driving Panama's thriving tourism industry. With direct connectivity to numerous destinations, Panama attracts visitors seeking its natural wonders, cultural heritage, and bustling city life. Flights to Panama provide convenient access to the country's pristine beaches, tropical rainforests, and historical sites, including the Panama Canal. The influx of tourists contributes significantly to the local economy, supporting various sectors such as hospitality, transportation, and retail.
Business and Trade:
Panama's air travel infrastructure also plays a crucial role in fostering international business and trade. With its strong economy and business-friendly policies, Panama has become an attractive destination for corporations and entrepreneurs. International flights connect business travelers to Panama's financial district, industrial zones, and free trade zones. The accessibility offered by flights to Panama facilitates commercial exchanges, investments, and partnerships, further boosting the country's economic growth.
Tocumen International Airport: Panama's Gateway
Infrastructure and Capacity:
Tocumen International Airport, Panama's primary international gateway, is one of the busiest airports in Central America. It boasts modern facilities, efficient operations, and a high level of connectivity. The airport has undergone significant expansions in recent years to accommodate the growing number of passengers and improve overall passenger experience. With its advanced infrastructure and capacity, Tocumen International Airport serves as a vital hub connecting Panama to the world.
Airline Carriers:
Tocumen International Airport has attracted numerous international airline carriers, establishing direct flights to Panama from major cities worldwide. Renowned airlines such as Copa Airlines, the national carrier of Panama, have made Tocumen their main hub, offering extensive connections across the Americas. Other major carriers, including American Airlines, Delta Air Lines, and Air France, also operate flights to Panama, enhancing the airport's connectivity and accessibility.
Passenger Comfort and Amenities:
Tocumen International Airport prioritizes passenger comfort and convenience. The airport provides a range of amenities, including duty-free shopping, restaurants serving international cuisine, comfortable lounges, and efficient immigration and customs processes. Passengers transiting through Tocumen International Airport can enjoy a seamless and enjoyable travel experience, ensuring a positive impression of Panama as their gateway to Central and South America.
Air Travel and the Future of Flights to Panama
Air travel and the future of flights to Panama look promising, as both play a vital role in connecting the country to the world and fueling its tourism and business sectors. Flights to Panama, facilitated by Tocumen International Airport, provide easy access to the country's stunning natural landscapes, cultural heritage, and vibrant business opportunities. The airport's extensive network of international flights, coupled with its modern infrastructure and passenger-centric amenities, ensures a smooth travel experience for visitors and contributes significantly to Panama's economic growth.
As Panama continues to evolve as a global destination, you'll see more international routes added, and more international business opportunities arise as a result. To learn more about relocating to Panama, please feel free to contact us here today!