Since its inception in 1947, Copa Airlines has been one of Panama's most important and successful businesses, and integral to both Panama tourism and trade. The airline has played a key role in Panama's development as a transportation hub and international business center. Copa Airlines is the flag carrier of Panama and the largest airline in Central America. The company operates direct flights to Panama from major cities in North America, South America, and Europe. Additionally, Copa uses Panama as a stopover hub for larger international flights, which helps to bring more people into Panama and generate more revenue for the economy.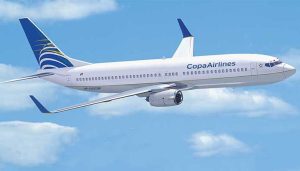 The Early Days of Copa and Panama Tourism
During the early days of Copa's existence, the airline helped Panama's small tourism industry grow by providing efficient transportation for tourists heading to Panama by air. Copa was the first airline in Panama to offer international flights and the first to accept foreign currency payments. Panama's location on the isthmus made it an ideal stopover point between North and South America, and Copa helped capitalize on this. As Panama emerged as a destination for global business and trade, Copa's fleet grew rapidly, and Panama's tourism industry saw corresponding growth.
By the early 2000s, Copa Airlines had become a major player in Panama's economy, operating over 50 routes across the region. The Panama government moved to privatize its aviation sector and Copa became Panama's first private airline, offering a variety of benefits such as competitive fares, advanced technology, and better customer service. After the transfer of the Panama Canal to the Panamanians, the country's economy boomed, and Copa boomed with it. The service sector grew tremendously, with Panama becoming an attractive option for investors, therefore increasing the demand for both personal air transportation and cargo.
The Rise of Panama as a World-Class Tourism Destination
Today, Panama is one of the top destinations for international travelers. The country offers an abundance of natural beauty, lush jungles, stunning beaches, and cultural attractions that draw tourists from around the world. Panama tourism is largely driven by its strategic location, which enables visitors to explore Panama's diverse ecosystems and experience the Panama Canal. In addition to Panama's natural attractions, it also has a vibrant city life in Panama City, as well as an exciting nightlife culture. Travelers are not only attracted to the rich environment Panama has to offer them, but also to how easy it is to get there via air from most North and South American cities, as well as a few major European hubs.
The growth of Panama tourism has been further fueled by direct flights from Copa Airlines to Panama, and this can be seen throughout the past ten years of Panama tourism data. Copa Airlines has continued to expand its Panama tourism service by connecting Panama with other South and Central American countries, as well as the Caribbean. This helps Panama become a popular stopover hub for those looking to explore multiple countries on one trip. Additionally, Copa is using Panama as a stopover point for some of its larger routes, including many long-haul routes from Europe to South America, as well as South America to North America.
Many tourists who book flights with long layovers in Panama choose to spend time in the city or even book a few nights in the country as part of Copa's "stopover" layover program. Naturally, a certain percentage of people who spend even a few hours or one day in Panama will choose to return on their own at a later date, which helps Panama tourism immensely. Panama is also increasingly being included in Panama vacation packages from international tour operators, further driving the Panama tourism industry and bringing more money into the economy.
Where Does Copy Fly?
Copa Airlines has direct flights from Panama to more than 75 destinations in 30 countries. It is Panama's most important airline and the largest carrier in Central America, connecting Panama with major cities such as New York, Miami, Houston, London, Madrid, Mexico City, Bogota, and Buenos Aires. Copa also has flights from Panama to a variety of popular vacation spots throughout Latin America and the Caribbean, including Jamaica, Cancun, Cuba, Costa Rica, and many more. In addition to its routes within Panama and other parts of South and Central America, Copa has flights from Panama to major airports in Europe and the United States. This helps Panama become an important stopover hub for US-based customers traveling on longer trips or connecting flights.
Though things paused for a bit during the pandemic, Copa is looking to resume its plan to increase routes and bolster Panama's air transportation infrastructure even further. Panama is poised to become an increasingly diverse and important hub for international travel, and Copa Airlines is a big part of that. To follow the latest news about Panama tourism, Panama trade, Panama investment, and all sectors of Panama's economy, follow our blog for the latest news. You can also reach out to us directly with any questions you may have, and we'd be happy to answer them when we can.