There's never a bad time to retire in Panama, but if you've been thfinking about it for a while now, this year is a great start. Have you been busy looking for a retirement destination with a great quality of life, great locations, and numerous benefits as a foreigner? Look no further than Panama – one of the most popular countries to retire to these days and has a great retirement visa option. Whether you want to relax on the beach or explore the lush jungles, there are countless opportunities in this Central American paradise. Here are five reasons why people should retire in Panama this year: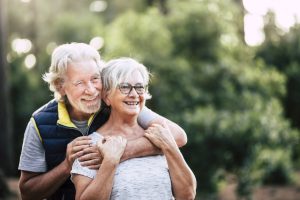 1. Low Cost of Living
Panama enjoys a low cost of living, making it an ideal place for those seeking to stretch their retirement funds further. The country's currency is mainly based on USD which makes it easy for foreigners to budget and plan ahead financially. There are many luxuries available in Panama at a high price, however, basic costs of living are tremendously beneficial for those with fixed incomes, and budgets can be adjusted relatively easily based on tastes. Additionally, essentials such as food and housing are extremely affordable due to generous discounts given to seniors and pensioners who decide to call Panama home. In fact, seniors receive discounts of up to 25% on basic goods and services in Panama by law!
2. Great Quality of Life
The quality of life in Panama is extremely high compared to many other Latin American countries, and many parts of North America and Europe. There are plenty of outdoor activities available for people who retire in Panama including hiking, swimming, and kayaking – perfect for retirees seeking an active lifestyle! Furthermore, medical care is readily accessible and affordable with both private and public hospitals offering high-quality services accessible even to international travelers visiting the country. When you retire in Panama, you'll find that you have access to a certain quality of life that's not available in many other places, which will make the entire process more enjoyable and bring you so much more value as you embark on your retirement adventure.
3. Tax Advantages
Panama offers tax advantages for foreigners wishing to retire in the country. Foreigners who have been permanent residents of Panama for at least 5 years can benefit from zero taxation on earned Income from sources outside Panama – this includes things like pensions, rental income from properties outside the country, and more, allowing retirees extra financial freedom. These tax advantages make a big difference when you consider the cost of living in Panama and the comparable taxes elsewhere. Make sure to consult with a local attorney for more detailed information about tax benefits before you relocate, and work with your accountant to budget accordingly.
4. Numerous Locations To Choose From
There are numerous locations within Panama that potential retirees can choose from depending on their preferences. Whether you're looking for an active urban setting in bustling cities like Panama City, or laid-back beach towns like Bocas del Toro or Boquete, each place lends its own unique atmosphere and charm that could be just right for anyone looking to start their new chapter of life abroad! A seasoned real estate specialist at International Relocation Firm can help you find the perfect place in Panama that meets your unique lifestyle, too. Retirees come with all types of tastes and all types of budgets, and Panama has something to offer for everyone if you know where to look in the right places.
5. Incredible Wildlife Experiences
Last but not least – if wildlife is something that interests you then you'll be glad you chose Panama! Home to two UNESCO Natural World Heritage Sites (Coffee Cultural Landscape & Talamanca Range-La Amistad Reserves), there are countless opportunities available here such as trekking through rainforests teeming with exotic plants & animals, spotting toucans & sloths while white water rafting down rivers, or simply enjoying stunning views while bird watching – all perfect activities/sceneries that will surely make your retirement period more enjoyable!
In conclusion, retiring in Panama has numerous benefits ranging from low costs of living, great quality of life, all the way up to fantastic tax incentives, and numerous locations to live in happily. We recommend that before you decide to retire in Panama permanently you come for a visit to see how the country suits what you're looking for, and to make sure that your new home meets all of your needs. If it does, then it's time to stop putting it off and retire in Panama this year so you can finally enjoy the adventure of a lifetime during this magical part of your journey! To learn more, contact us here, and we'd be happy to assist with any of your Panama relocation needs.