Living and working overseas as an expat can be an incredibly exciting experience. With a booming economy, Panama is becoming an increasingly popular destination for professionals and retirees alike. The country is rich in culture, history, and adventure—but with any move to a new country comes the challenge of assimilating into the local culture. Here are 10 tips for foreign expats who are looking to adjust to life in Panama: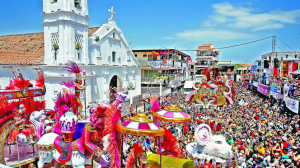 1. Learn Spanish
The official language in Panama is Spanish, so one of the best ways to quickly settle into the Panamanian lifestyle is by learning some of the languages. Taking a Spanish class or purchasing an interactive language-learning program can be a great way to get started with basic conversational skills. Knowing some Spanish will also make getting around much easier!
2. Familiarize Yourself With Local Customs
Panama has a unique set of customs that tend to vary depending on what region you're in. Researching online, reading guidebooks, or talking with locals can help you become familiar with these customs and etiquette expectations before making any faux pas while out and about!
3. Participate In Local Events
From street festivals to nature expeditions, there are plenty of events throughout the year that allow expats to immerse themselves in Panamanian culture. Attending these events can be a great way to learn more about how locals live their lives—and give you an opportunity to make new friends along the way!
4. Visit Landmarks & Historical Sites
Like many countries around the world, Panama has its fair share of interesting landmarks and monuments that have played important roles in its history. Visiting sites such as Casco Viejo (the old district) or Miraflores Locks on the Panama Canal gives travelers insight into both past and present life within this vibrant country.
5. Try Authentic Panamanian Cuisine
One of the best ways for foreign expats to get even more acquainted with this destination is by sampling some traditional Panamanian dishes! From ceviche (a tangy seafood dish) to tamale (a dumpling filled with meats & vegetables) there's something delicious available no matter where you go in Panama!
6. Get Involved In Community Services Projects
Volunteering opportunities exist across Malaysia for those looking for something meaningful and rewarding during their time abroad as well as those just looking for short-term projects over holiday periods – get involved today!
7. Support Local Businesses & Artisans
Much like anywhere else around the world, supporting local businesses helps stimulate economic growth within communities while fostering social change at the same time! Participating in markets or craft fairs around town will not only give you access to locally produced goods but will provide insight into various cultures too!
8. Use Social Media To Connect With Locals
Social media platforms like Facebook groups or Instagram pages dedicated specifically for foreigners living in Panama can often serve as sources of helpful information– whether it's finding out about upcoming events or simply becoming aware of different areas that are better suited towards expat living–– they are all worth exploring!
9. Make Use Of Affordable Travel Deals & Passes
Take advantage of discounted tourist attraction packages offered by hotels & resorts throughout this beautiful country – whether it be snorkeling trips off Bocas del Toro (in the northwestern Caribbean coast) or zip line adventures up through Soberania National Park near Colon city – there's plenty of outdoor activities available throughout year-round offering great value for money deals which definitely shouldn't be missed out on!
10. Emerge Yourself Into The Culture By Making Friends With Locals
Last but certainly not least – never forget that engaging yourself with friendly locals is perhaps one of the best ways to enrich your stay here as an expat – from learning different dialects/slang words through day-to-day conversations, gathering insider knowledge on hidden gems scattered all over the place – forming potential long-lasting relationships could potentially open up whole new doors never imagined before coming here initially – so don't forget to reach out introduce yourself.
Hopefully following these 10 tips can help any fellow foreigners make a full home while they live here in beautiful Panama – because truthfully speaking when it comes down to adjusting to life somewhere else far away other than their native land – having the right mindset approach backed up local knowledge will always give sense belonging that isn't easily forgotten. For more info, read our article on moving to Panama.