People who are looking to retire early in Panama have typically had the country on their radar for a little bit, as it's been a popular expat retiree destination for quite some time now. With its warm climate, affordable cost of living, and stunning natural beauty, it's easy to see why so many people are choosing to spend their golden years in Panama. There are a lot of benefits to retiring in Panama, and a lot of adjustments that retirees find will make the process easier, particularly if you're looking to retire early. In this blog post, we'll explore the top 10 reasons to retire early in Panama.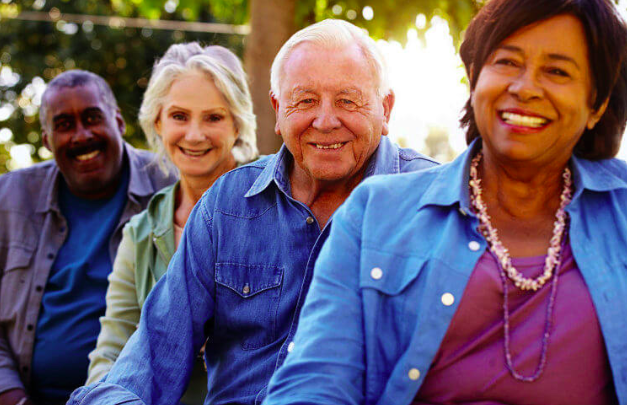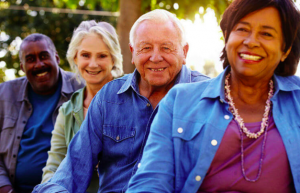 1. Affordable Cost of Living:
One of the biggest draws of retiring in Panama is the affordable cost of living. Compared to many other popular retirement destinations, such as Europe or the United States, Panama is significantly cheaper. This means that retirees can stretch their retirement savings further and enjoy a higher standard of living without having to worry about financial constraints. As a foreigner, particularly on a fixed income, it's important to budget carefully, but once you do that, it's easy to get by comfortably.
2. Warm Climate:
Panama has a tropical climate, which means that it's warm and sunny year-round. This is a major draw for retirees who are looking to escape the cold winters of their home country. With temperatures averaging around 80 degrees Fahrenheit, Panama offers the perfect climate for those who enjoy outdoor activities like golfing, hiking, and swimming. During Panama's dry season, the temperatures can get quite hot, so it's important to be prepared with plenty of sun protection.
3. Beautiful Beaches:
Panama is home to some of the most beautiful beaches in the world. From the crystal-clear waters of Bocas del Toro to the white sands of the San Blas Islands, retirees can spend their days lounging on the beach, swimming in the ocean, or exploring the local marine life. Many people who retire early in Panama choose to live in beach communities, too, with towns like Coronado and Gorgona being some of the most popular. Thanks to its unique geography, you're never far from a beach while in Panama, and that is a huge advantage for sun-seekers of all ages.
4. Friendly Locals:
Panamanians are known for their warm and friendly personalities. Retirees who choose to settle in Panama will find that the locals are welcoming and eager to help them adjust to their new home. This can be especially important for retirees who are moving to a new country and may feel a bit out of their comfort zone. Panamanian culture is a unique combination of Latin American, Caribbean, and North American influences, which makes it a great place for retirees to find their footing. It's also a country that is accustomed to expats, which helps with the cultural transition for many people who retire early in Panama.
5. Excellent Healthcare:
Panama has a modern healthcare system that is on par with many first-world countries. Retirees can take advantage of high-quality medical care at a fraction of the cost they would pay in their home country. In addition, many doctors and healthcare providers in Panama speak English, making it easy for retirees to communicate their medical needs. You'll find that healthcare in Panama is both accessible and affordable, making it an ideal destination for those looking to retire early.
6. Favorable Taxes:
As a foreigner in Panama, your tax burden is significantly reduced compared to what you may have paid in your home country. Panama does not impose income tax on foreign retirees, and there are also no capital gains taxes. This means that retirees can keep more of their money and enjoy a better quality of life while in Panama. These tax benefits at scale can make a huge difference for retirees looking to get the most out of their retirement savings. These are just some of the top reasons why financially speaking, Panama makes a lot of sense for expats.
7. Rich Culture and History:
Panama has a rich cultural heritage that is reflected in its architecture, music, and cuisine. Retirees who choose to live in Panama will have the opportunity to explore this fascinating culture and learn about the country's history. From the Panama Canal to the colorful colonial architecture of Casco Viejo, there is no shortage of cultural attractions in Panama.
8. Easy Residency Process:
Retiring in Panama is relatively easy thanks to the country's retirement visa program. The program offers a range of benefits to retirees, including discounts on healthcare and transportation, as well as exemptions from import duties on household goods. The residency process is straightforward and can be completed in just a few months.
9. Safety and Security:
Panama is one of the safest countries in Latin America. Retirees who choose to live in Panama can enjoy a high level of safety and security, with low rates of violent crime and property crime. In addition, Panama has a strong police presence, which helps to deter criminal activity and keep residents safe.
10. Modern Infrastructure:
Panama has a modern infrastructure that makes it easy for retirees to stay connected with friends and family back home. The country has excellent internet and cell phone coverage, as well as modern transportation options like taxis and buses. Retirees can also take advantage of international flights from Tocumen International Airport, which offers connections to destinations all over the world.
Overall, Panama stands out as a top destination for retirees looking to retire early. With its low cost of living, pleasant weather, and rich cultural heritage, Panama is an ideal place to live out your golden years. Whether you're looking for a tropical paradise or a bustling metropolis, or something in between, you'll find it relatively easy when you retire early in Panama. For more info on Panama retirement, contact us here.