If you're looking to retire in Panama and want a place that has it all – natural beauty, temperate weather, a thriving expat community, and plenty of things to do – look no further than Boquete. This small mountain town is located in the Chiriqui province of Panama and has become one of the most popular places to retire and visit in the country. With its lush green mountains, gushing waterfalls, and mild temperatures, Boquete is paradise on earth. Whether you're looking for an adventure or just want to relax in the sun, Boquete has something for everyone. Here's what you can expect when you retire in Boquete.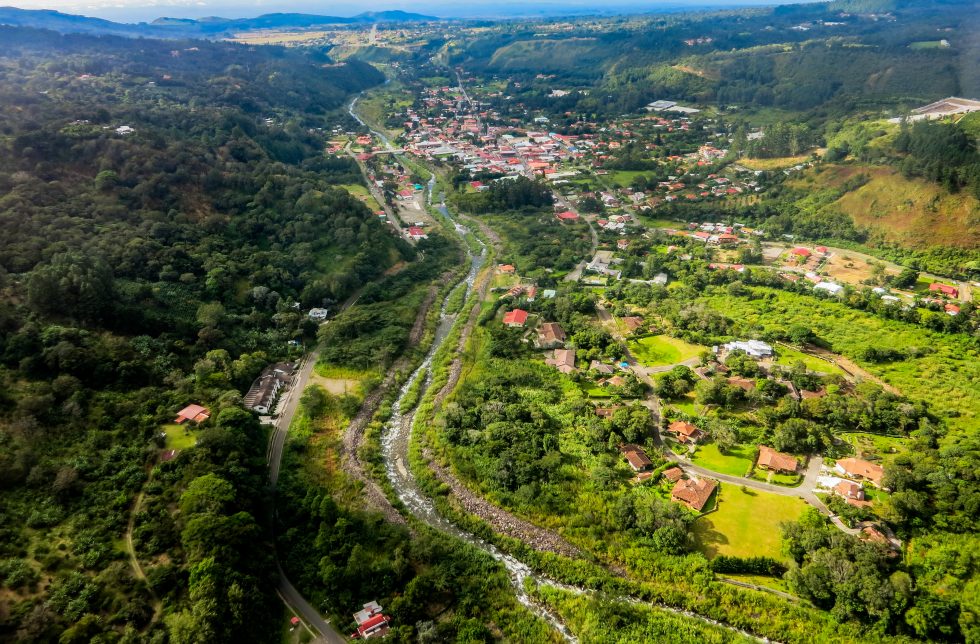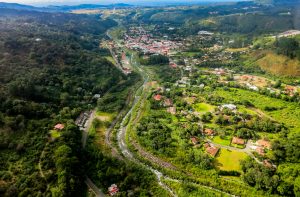 Boquete at a Glance
The village of Boquete is nestled in a beautiful valley in western Panama surrounded by towering mountains. The town center is home to quaint cafes, shops, and restaurants, while the surrounding countryside is dotted with coffee plantations and farms. Boquete has a small-town feel but all the amenities you need, making it the perfect place to retire. There is a health clinic in town, as well as supermarkets, banks, and pharmacies. Just down the road in the city of David, you'll find even larger supermarkets, hospitals, and a regional airport that will take you to Panama City on daily flights.
The mild climate is another big draw for retirees. Boquete is located in a valley so it's shielded from the wind and rain. The average temperature is 75 degrees Fahrenheit (24 degrees Celsius) with very little humidity. You can expect sunny days with light mists passing through from time to time, as well as seasonal rain that helps keep the vegetation green and lush. The best time to retire in Boquete is during the dry season from January to April, but overall the weather is pleasant all year long. Compared to the rest of Panama, Boquete is considered to have the coolest/nicest temperatures, which is a huge draw for both tourists and those who retire in Panama.
What to Do in Boquete
There's no shortage of things to do in Boquete. If you're an outdoorsy person, you'll love hiking and exploring the waterfalls and trails in the area. For the more adventurous, there's white-water rafting, canyoning, and zip-lining. If you just want to relax, Boquete is also home to some of the best spas in Panama. You can pamper yourself with a massage or take a dip in the mineral pools at one of the many resort hotels nearby. Boquete is also famous for its coffee and its seasonal flowers. You'll find many coffee plantations that offer tours and tastings, as well as nurseries where you can buy flowers to plant in your own garden.
There are also plenty of cultural activities to keep you busy in Boquete. The town has live music events fairly regularly, a theatre group, and several art galleries. There are also many festivals throughout the year that draw big local and foreign crowds, such as the Boquete Jazz & Blues Festival, the Flower & Coffee Festival, and other national holiday celebrations. Even when there's no official festival in town, you'll find that there are plenty of weekly cultural activities and events to participate in that will endear you to the local culture, and the community at large. Boquete has a great mix of cultures which lends to a fun, creative, and international feel.
Where to Live in Boquete
There are many different areas to choose from when you retire in Panama, and Boquete is far and away the most popular choice. If you want to be in the middle of the action, downtown Boquete is a great option with its central location, close proximity to shops and restaurants, and small-town charm. If you're looking for something a bit more laid back, there are several gated communities on the outskirts of town that offer amenities like swimming pools, tennis courts, and clubhouses. Many of these communities also have their own shuttle buses that will take you into town when you want to go shopping or out to eat. No matter where you choose to live in Boquete, you'll find that it's a friendly and welcoming community.
Retirees love living in Boquete because of the high quality of life and low cost of living. You can easily find a comfortable retiree lifestyle here on a budget of $2000 per month, which includes rent, food, utilities, transportation, entertainment, and healthcare. When compared to retiree hotspots like Florida or Arizona in the United States, Boquete is an absolute bargain. That being said, there are many luxury options available to you in Boquete should you choose to live on a higher budget, and the town is certainly not Panama's cheapest. It's important that you find the budget that's right for you when you retire in Panama, but rest assured that Boquete has something to offer everyone.
Getting There
Boquete is located in the Chiriqui Province of Panama, about 45-60 minutes from the city of David by car. The easiest way to get there from another country or Panama City is by flying into David and then driving or catching a ride up to town. There are also several buses that run from David to Boquete on a daily basis, and the ride takes about an hour and a half after all the stops. Once you're in Boquete, getting around town is easy enough on foot or by bicycle. If you want to explore further afield, there are plenty of taxis and tour companies that can help you get where you need to go.
If you live in Boquete, you'll want to have a car because many of the best attractions are located outside of town. That being said, many people choose to live in downtown Boquete without a car because it's not necessary for day-to-day life in town, and the public transportation options and taxis are accessible enough for what they need. Keep in mind, however, that outside of the center of town it is very hard to coordinate efficient transportation without a car. Cars in Panama are not difficult to purchase for a foreigner, and your license from your home country is generally valid in Panama while you wait to get a local license.
Let Us Help You Relocate to Boquete
If you're looking to retire in Panama and Boquete is high on your list, we can help you get there. Our team at International Relocation firm has years of experience helping people just like you relocate to Boquete, and we're happy to answer any questions you have about moving here. We can also connect you with our network of trusted real estate agents, financial advisors, and our lawyers who can make your transition to Boquete much smoother. Contact us here to get started, and feel free to ask us any questions you may have.