Privacy in Panama is a constitutional guarantee. Panama's privacy laws are backed by several constitutional articles guaranteeing privacy for its citizens and even for foreigners. This post serves as a summary of Panama's privacy laws and regulations.
Panama Privacy Constitution Articles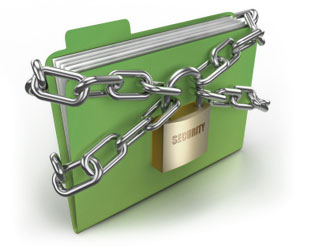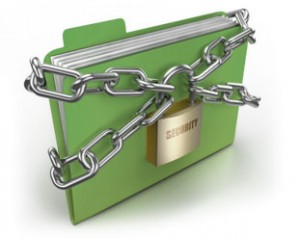 Article 17 provides that Panama's authorities are to protect the honor, life, and goods of its citizens and foreigners under Panama jurisdiction.
Articles 26 and 29 provide that residences, domiciles, and mail or correspondence of its citizens and foreigners living here are to be respected and can only be entered with the express permission of the owner.
Article 26 specifically provides that residences and domiciles are inviolable. No one can enter the premises without the owner's consent or with a written order from a competent authority; or to assist victims of crimes or disasters. Labor, Public Health, and Social Security officials may conduct work or home visits with proper identification to inspect for violations of their respective laws.
Article 29 specifically states that private documents and correspondence are inviolable and cannot be examined or held except by order of a competent authority for specific purposes and using legal formalities. In addition, private phone communications are also inviolable and cannot be recorded or intercepted.
Article 44 provides for the protection of private ownership of private investments and real property as long as they are legally acquired by a legal entity or natural person.
Panama Privacy Codes
Law 6 of 2002 ,The Panama Family Code ,obligates the State to provide necessary protection of the honor and intimacy of the family and the right for self-image. The Family Code requires the State to establish mechanisms for the protection of all persons and families.
Law 6 of 2002, The Panama Judicial Code, establishes that personal information can only be shown to the interested party and prohibits providing the same information to outside persons.
Law 6 of 2002, The Panama Criminal Code, makes it a crime for businesses to violate the confidentiality of information stored in their databases and records. (Articles 164, 283 – 286).
Panama Privacy Conventions
Panama has signed different International Conventions regarding the "rights of privacy". These include The International Pact for Civil and Political Rights approved in 1976 which provides that judicial proceedings must protect information from being released which may severely damage the private life of a party to the proceeding.
Panama Privacy Laws
There are several laws protecting the rights to privacy.
Law 26 of 1992 protects patients infected with HIV from having their identities and patient information from being disclosed.
Law 13 of 1994 provides restrictions in the fight against drug sales and trafficking by preventing phone conversations from being recorded because it will violate Article 29 of the Panama Constitution.
Law 11 of 1998 regulates the release of private information stored by electronic means.
Law 6 of 2002 gives all persons the right to obtain access to all public files, registers, and data banks containing information about the person. Said person has the right to know the reason why this information was collected and to request corrections and request its suppression.
Law 51 of 2008 known as the Electronic Commerce Law provides that electronic document storage providers must guarantee the protection, proper use, and reliability of the data and information stored on behalf of their clients.
Panama Bank Secrecy Laws also protects the privacy of all bank account holders by making it a criminal offense for bank employees to disclose any information regarding accounts and their owners to unauthorized persons.
Panama Corporation Laws also provide the means to establish totally anonymous corporations using nominee directors and officers and issuing share certificates to "Bearer" rather than to an individual.
The Panama Private Interest Foundation Law provides for complete anonymous ownership where the true owner's name never appears in any publicly registered documents.
Privacy in Panama as a Constitutional guarantee is also supported by various laws and codes protecting individual, family, patients, and legal entities privacy. Contact us to learn more about Panama Privacy laws.