It's no mystery that after 2020, more people than ever are looking to find the best countries for expats so they can relocate. Long before 2020, this was the case too. The reality of our ever-globalized world is that people go where they feel they'll be treated best. People vote with their feet. People want an adventure, and relocating to a new country can provide some of the best adventures, and incentives around. When looking for the best countries for expats, there's no universal answer or fit. There are, however, a number of important factors that people weigh while making this big decision. Of these factors, the most common are: cost of living, ease of travel, safety, tax responsibility, weather, and quality of life. Panama, as a target location for expatriation, excels in all of these categories, and then some. Here's why.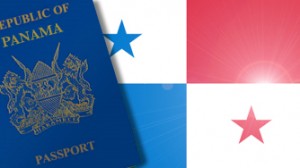 Panama has a long history of both economic and political stability
There have been some dark times, let's be clear. Certainly, the Noriega era was a black eye on Panama's political and social history. That period, however, is long gone, and it lasted for a very short time respectively. Conversely, for over 100 years now, Panama has had an incredibly stable and reliable financial foundation and political foundation. It has the backing of the United States in nearly every aspect. It uses the US dollar as currency. There is no threat of revolution, hyper-inflation, or elevated crime like in some of Panama's neighboring countries, and it has a stable and friendly investment climate. Panama has long been a safe haven for assets, as well as for people looking to live a comfortable life without the same level of socioeconomic volatility that is so prevalent in the region.
Part of what makes Panama so appealing as one of the best countries for expats is this stability. Expats from all over the world can rely on Panama's banks not to default, and have many legal protections for their financial, business, and real estate assets. Inflation in Panama is parallel to the US, thanks to the dollar, so although it can fluctuate, it won't fluctuate any more radically than it would in North America.
Panama has some of the world's best nature, and it's all reachable within hours on the isthmus
The best countries for expats usually offer more than just financial and political benefits. One of the most desired benefits for those looking to expatriate is access to nature. Panama's access to incredible, unspoiled nature is almost unprecedented for a country of its size. There are thousands of acres of tropical jungle, national parks, hundreds of islands, beautiful mountains, and rivers that are ideal for swimming, fishing, and exploring. Panama City actually has the world's only rainforest within the actual city limits of a capital, and you can climb to the top of Ancon Hill to explore it and see the entire city from a unique vantage point. The easy access to nature from the capital city is another huge draw for those who like a good work/life balance and must live in the city for work.
If being in the city isn't a requirement for you, you can live right in the thick of Panama's biodiverse countryside and still experience the creature comforts of a modern lifestyle. In towns like Coronado, San Carlos, and Gorgona, you can live right on the beach, walking distance from the sand, away from the crowds. All this can be had from the comfort of a condo building with amenities, or a single family home or villa. If mountainous nature is more of your thing, check out Boquete, Volcan, or El Valle, where a different type of nature as right at your fingertips, and the weather is cool and dryer. If islands are your thing, Panama has hundreds, with places like the Pearl Islands being popular for a luxury lifestyle, and Bocas del Toro for the more bohemian, classic Caribbean vibe. All of these choices, and many more, are part of what make Panama one of the best countries for expats, and most nature-lovers would agree.
Great value when it comes to cost of living expenses
There are lots of reasons why value is a leading measurement of the best countries for expats, and Panama offers a tremendous value to expats with all types of budgets. It is certainly not the cheapest country in Central America, South America, or the Caribbean. However, when you look at the value of what you get for your money across the luxury, low-cost, and mid-cost sectors, Panama has a lot going for it in this area. You can rent a very nice apartment in Panama city (1-2 bedrooms with a view) for under $1,000 per month in most cases. For luxury condos, that price goes up about 40-50%, however they are still great deals when you look at all of the amenities and services many of them offer. Outside of the city, rents are even lower, with large single-family homes in many expat communities going for around $1,000 as well.
Food is fresh, natural, and cheap in Panama if you eat locally-sourced food or at restaurants that focus on locally-sourced ingredients. Eating out can also be an incredibly rewarding experience, and fresh prepared food abounds in all parts of the country. As far as dining out prices, it can run the gamut from very cheap to very expensive, and everything in between. It all depends on where you go, what you're eating, and what the occasion is. In general, however, you will find that most restaurants and bars in Panama City have mid-level US/Canadian pricing, for top quality food. Dinner for two, including two drinks will run about $50-$60 in a decent restaurant, with maybe double that price in a fancier one, and half that price in more of a casual type establishment.
Paying for services is very affordable in Panama, and offers tremendous value for those looking to relocate to one of the best countries for expats. Domestic help costs about $5 per hour, and transportation services cost between $3-$6 for short rides in most towns and cities, including the capital. Electricity, cable, and internet bills should be on par with prices in the US and Canada, with phone bills significantly lower. Many expats use a lot of electricity due to the heat and their energy consumption habits, but for those who don't need A/C all the time, they can save a lot of money over time in this area.
Panama is easy to get to from nearly everywhere in North America
One of the big reasons Panama is considered one of the best countries for expats is how well located it is geographically. It is incredibly easy to get to via direct flights from about 20 North American cities. For example, Panama is just a 3-hour flight from Miami, a 5-hour flight from New York, and a 7-hour flight from Los Angeles. It's also just a few hours from Houston, Atlanta, Orlando, and New Orleans! People who relocate to Panama often enjoy traveling to see family up north, or other parts of Latin America and the Caribbean. It is just as easy to fly south to big cities like Bogota, Lima, Medellin, Rio de Janeiro, or Buenos Aires too. Whether it's a weekend getaway or a scheduled trip to see friends and family, expats will not have a hard time getting where they need to go in a short period of time.
Favorable tax structure and tax incentives for expats
Beyond all of the quality of life and cost of living incentives Panama offers expats, it also offers one of the most favorable tax structures to foreigners on earth. Panama taxes are extremely low for both foreign corporations or individuals. There are also tremendous tax benefits while buying real estate that can grand foreign buyers a 20-year forgiveness on taxes to their property. Even as a small investor or a family that simply wants to relocate, you'll find that there are many ways to lower your overall tax burden significantly in Panama. When applying for your residency visa, a good lawyer can help show you which visas offer the best tax options for you, and which you qualify for. Over time, Panama's tax incentives can save life-changing money for expats, particularly ones with a previously high domestic tax burden.
Regardless of what your individual reasons are, Panama remains one of the best countries for expats on earth. There's no right or wrong reason to relocate to Panama, too, even if just for a few years. Life in Panama can be an adventure, and a unique experience that you can take with you for the rest of your life. To get the ball rolling on learning how to do it for yourself, and how to do it right, feel free to contact our team to discuss further. We are experienced immigration lawyers and real estate professionals who can help you navigate each step needed to take along the way.