A vacation in Panama is just what the doctor ordered, and with lots of national holidays, you have plenty of options while planning a Panama vacation. From Christmas and New Year's to Carnaval and Easter, there's always a reason to celebrate in Panama. If you're relocating to Panama, or simply visiting for a bit, you'll love the holidays in Panama. Here we'll give you a taste of what it's like to vacation in this incredible country and take part in some of its most festive traditions. Whether you're looking for a white sandy beach to relax on or want to explore the vibrant city of Panama City, there's something for everyone in Panama. Come and join us in celebrating some of the most fun and exciting holidays on the planet!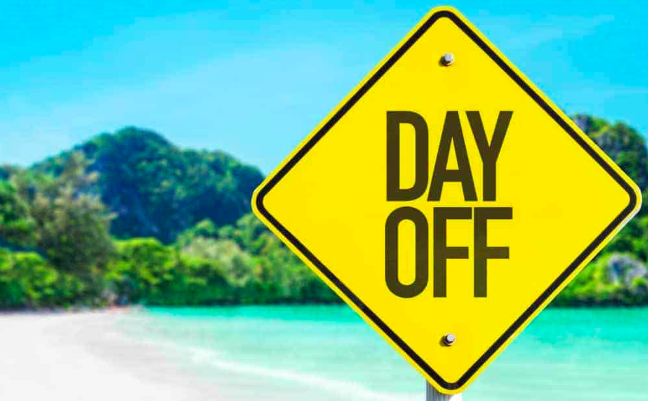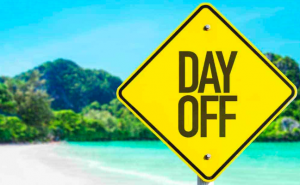 Panama's Holiday Calendar
Like most countries in Latin America, Panama is full of different holidays all year long. These holidays include the national patriotic days of Panama, religious holidays, and other cultural celebrations. Christmas and New Year's are the most important holidays in Panama, but there are also many other holidays that are celebrated with just as much enthusiasm. For example, Carnaval is a huge festival that takes place before Lent every year. During Carnaval, people dress up in costumes, dance, host parties at their homes, and travel to the country's interior for traditional celebrations.
Most of Panama's national patriotic holidays are in the month of November, and the biggest of these is Independence Day on November 28th. This holiday commemorates when Panama declared its independence from Spain in 1821. On this day, there are parades, fireworks, and other festivities throughout the country. Another big patriotic holiday is Flag Day on November 04th. This holiday celebrates when Panama adopted its current flag back in 1903. Patriotic holidays are marked by marching bands, lots of flags, parades, and other deep cultural heritage performances around the country.
For many people looking to vacation in Panama, patriotic holidays may present the most unique experience, considering that they are not celebrated in other countries in the region. Unfortunately, these holidays often coincide with the warmest and wettest time of the year, which may turn some tourists off. The benefit, however, of a vacation in Panama in November is that the prices tend to be better as far as hotels and flights. If the weather is truly a big factor in your decision, then the best time for a Panama vacation for the holidays is around Christmas and New Year's.
Christmas and New Year's Holiday Season
The business season for tourism in Panama coincides with both Christmas and New Year's. This time of year is when people from all over the world vacation in Panama to take advantage of the great weather and enjoy the many different activities that are available. From December 15th through January 15th, the whole country is decorated with lights and Christmas trees. This is also a time when people travel to visit family, so if you're looking for a more authentic experience, you can find it during this time as well.
Panama's Christmas celebrations are all about tropical fun and adventure and are a great experience for anyone on a vacation in Panama. Temperatures can range from the high 70s to the low 80s, so you won't find any snow here! One of the most popular things to do during Christmas in Panama is to go to the beach. Many people vacation in Panama over Christmas specifically for this reason, actually. Popular beaches include Playa Blanca, which is about an hour from Panama City, as well as Coronado, and the island beaches of Bocas del Toro.
The night of Christmas Eve in Panama is one of family time early on, followed by vibrant parties later in the evening. This is typical in many Latin American cultures, and Panama is certainly no exception. You'll find that people will generally have a big dinner with their family at home before heading out to bars and nightclubs later in the night. New Year's Eve is similar, if not even a bit more family-oriented, with many locals celebrating more privately. Hotels and restaurants will have plenty of parties for tourists and locals to enjoy too, so you won't be short on options if you vacation in Panama during this time.
Carnaval in Panama
The festival long weekend of Carnaval is one of the best holiday celebrations in the country and the perfect time for a Panama vacation. Carnaval is celebrated nationwide from the Friday before Ash Wednesday until the following Tuesday, and it's one of Panama's most colorful holidays. Carnaval is a time when people let loose, dress up in costumes, dance, host parties, and travel to various local celebrations. The main event takes place in Las Tablas, which is about a four-hour drive from Panama City. This small town of just over 20,000 people more than quadruples in size during Carnaval as people come from all over to celebrate.
The festivities begin on Friday night with a big parade that goes through the streets of Las Tablas. The parade features floats with live music (and sometimes even fire), as well as dancers, street food, cold beer, and a popular local liquor called "seco". There are Carnaval events all over the country, and each has its own unique flavor. In Panama City, you'll find a larger and more commercial celebration, while in the small town of Pedasi, the Carnaval celebration is all about surfing and relaxing in the sand.
Planning a Vacation in Panama
Holidays in Panama are a great way to experience the country's culture and have a unique vacation. Whether you're looking to celebrate Christmas, New Year's Eve, or any of the patriotic holidays, you're sure to find plenty to do on your vacation in Panama. Booking a Panama vacation during the holidays is also a great way to experience the country first-hand if you're looking to immigrate to Panama. You'll enjoy the many different celebrations and get a feel for what it's like to live in Panama.
For more info about relocating to Panama, investing in Panama, or a vacation in Panama, contact us today. We'll help you learn more about everything you need to know before you come and assist you at every step.