Sports in Panama have been an integral part of the country's culture for decades, but Panama has seen a rapid rise in popularity and participation over the past few years, and now it's getting noticed on the world stage. This year, the World Baseball Classic will showcase Panama's best players, and the national soccer team just qualified for their first-ever World Cup. Baseball is one of the most popular sports in Panama, but soccer is quickly becoming a favorite as well. As the country becomes more modernized and interconnected with other parts of the world, sports in Panama are evolving with the times.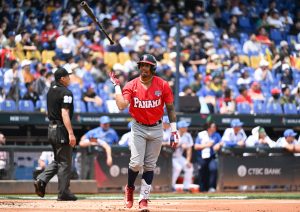 Outside of traditionally popular sports like baseball and soccer, you'll also find lots of golf, tennis, pickleball, cricket, and even ultimate frisbee being played in parts of Panama. This growing sports culture is also accompanied by a growing health and wellness culture, with yoga and sports-centered fitness programs becoming increasingly popular for people of all ages and all walks of life. Let's take a closer look at how sports in Panama are evolving and how you can participate in them when you relocate there.
The perennial popularity of Baseball
Baseball has long been the most popular sport in Panama, with many Panamanians growing up playing it on their own or with their friends or following their favorite teams closely. It has actually been a major sports presence in Panama since the early 1900s and is still technically the most popular sport in the country to this day. It was during the 20th century that professional baseball began to take off with leagues forming all over Panama, including powerhouse teams from Panama City, Chiriqui, Panama Oeste, and Los Santos.
One reason baseball remains so popular in Panama is its connection to professional baseball players from all over Latin America who have made it to the Major Leagues in the United States. Figures like Mariano Rivera and Carlos Lee are held up as major role models for young Panamanian athletes still, and both have been tremendous ambassadors for the sport within the country and abroad.
Soccer gaining ground in the culture
While Baseball remains firmly on top of Panama's sports hierarchy, soccer is quickly gaining ground as one of the most beloved sports in the country. This can be attributed to the recent successes of the National Team which shocked many people by advancing to the World Cup in 2018 despite an incredibly competitive field – no small feat! Alongside these elite players, there are countless local teams that offer children and adults alike an opportunity to participate and enjoy this beloved sport together. As baseball wanes a bit with Panama's youth, soccer is surging, and you can see this in the ever-growing number of soccer fields throughout the country.
Soccer tends to be easier to participate in as far as space, equipment, and time, which is driving a lot of the sport's growth in Panama today. Another big factor is the internet and social media. Like most of the world, soccer is an incredibly popular topic for video clips, televised media, and online discussions in Panama, and the country's sports fans use these mediums to follow their favorite teams and players from all over the world.
Participating in sports in Panama as an expat
For expats looking to dive into Panama's vibrant sports culture, there are plenty of opportunities available at all skill levels. Many beaches offer beach volleyball courts for those looking for a fun way to work on their tan! Additionally, it's not too hard to find pickup games happening all around town during weekends – just make sure you come prepared with your gear and add some enthusiasm (and maybe even some snacks) when joining in on these matches. Pickup soccer is relatively the same, however, this changes a bit when you are in urban areas, due to the number of people waiting to play on the pitch, as well as which teams are reserved or not.
Panama City has some great options for participating in team sports at all skill levels, with fields that are rentable by the hour, free fields in parks, and sports centers that cater to both seasoned and novice athletes. In addition, sports complexes are popping up across the country with everything from weight rooms to basketball courts. If you are looking for something more organized then there are various local clubs that host regular activities such as football tournaments & weekly practice sessions available for anyone who wants to join – making participating in local sports a great way for expats wishing to ingratiate themselves further with locals and explore new cultures through sports!
Sports in Panama play an important role in Panamanian culture and life and while the types of sports and ways to play them evolve, the passion and enthusiasm of sports fans remain strong. From avid baseball players to soccer fanatics, sports are an integral part of daily life in the country and a healthy, safe pastime that allows people to come together and share their love for sports. With a growing interest in sports from both residents and expats, sports in Panama are sure to be on your radar once you relocate here, and we think that's a great asset to have as a resident. To learn more about sports in Panama and how we can help you relocate to Panama, contact us here now.