Whether you're in Panama for business, pleasure, or doing an exploration trip before relocating, we're sure you've already got your reasons to be curious about it. There's lots to love about this small ocean-uniting nation, and it's no secret to international tourists and expats (and certainly not to Panamanians themselves). With so much to love about Panama, it's hard to put it all in one simple list. That being said, here are five of some of our top reasons to love Panama, whether for living or travel.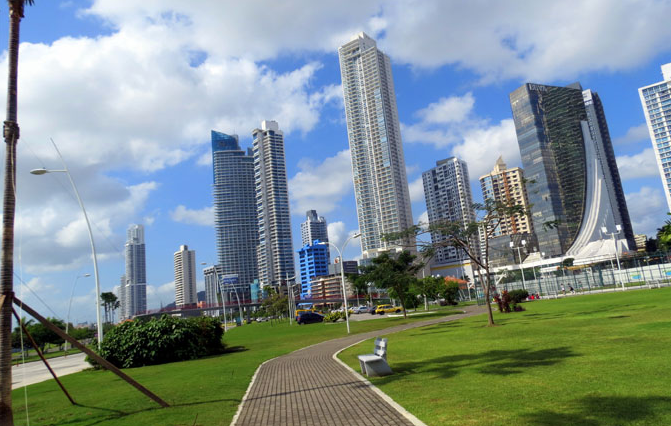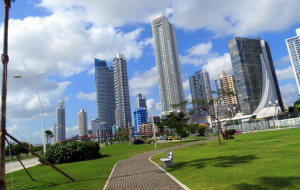 1. The Climate:
One of the biggest draws of Panama is its warm climate and year-round summer weather. Panama is hot all year round (in most of the country), with temperatures ranging from 75-90 degrees Fahrenheit. It's perfect weather for the beach. Even during rainy season (May-November), you'll find outdoor activities are still a year-round thing, as it rains for 2-3 hours a day, and is sunny most mornings and evenings. The cooler parts of Panama still have summer/spring weather year-round as well, so you'll never really need even so much as a sweater (unless it's for the A/C in the malls).
2. Great Food:
As the crossroads of the Americas, Panama has emerged with one of the most diverse food cultures in the hemisphere. Food choices are abundant in Panama, and range for every taste and price range out there. Traditional Panamanian food is rich with Caribbean and classic Central American flavors. You can also find almost all of your classic home comfort foods as an expat, plus many other countries' food cultures as well, in both restaurants and international supermarkets.
3. High Quality of Life:
If you ask a local (and a seasoned expat as well) what's the main reason they love living in Panama, they'll most likely tell you it's the high quality of life. Life is good in Panama, and enjoying life is a central part of Panamanian culture. Things may move a bit slower than you're used to, but that's part of the process. Each day is to be enjoyed, and with so many resources available within short reach, you'll never run out of ways to enjoy the lifestyle here. That's why so many times, Panama is ranked #1 on the "World's Happiest People" lists!
4. Cost of Living:
Though prices have indeed risen over the past five years significantly, especially in the city, Panama still has a relatively low cost of living. Things like public transportation, local food, clothes, and rent are nominally cheaper than in North America, while things like healthcare and labor for new businesses are significantly lower. Panama has a stable currency (US dollar) which keeps inflation low, and many tax benefits for expats who open new businesses or buy new property. You can live well in Panama for less as well, with luxury items available, and typically underpriced to their counterparts elsewhere in the region.
5. Vibrant Expat Community:
When you decide to move to Panama as an expat, it can be a bit intimidating. After all, you're not just changing your location, you're changing your culture. To make this transition a bit easier, it's important to have a community that supports you. Panama not only has a fantastic expat community, it also has a local community that supports expats as well. As long as you respect the local culture, and do your best to be a good resident, you'll find you'll be welcome with open arms by nearly everyone in Panama!