Thinking of relocating to Panama with kids? You're in luck! Panama is a beautiful destination with a wide range of activities for families to enjoy, particularly in the capital city. Whether you're looking to explore the city's rich history, soak up the sun on beautiful beaches, or discover the natural wonders of the region, there's something for everyone. In this post, we'll explore some of the best things to do with kids in Panama City that the whole family can enjoy.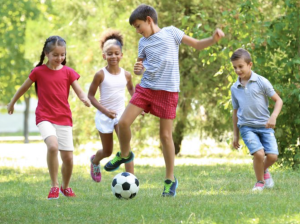 1. Visit the Panama Canal
The Panama Canal is one of the most famous engineering marvels in the world and a must-see attraction when in Panama City. The Canal connects the Atlantic and Pacific oceans and is still used today for international trade. There are several ways to experience the Canal, including taking a guided tour, visiting the museum, or simply watching the ships pass through the locks.
2. Explore Casco Viejo
Casco Viejo is the historic district of Panama City and a UNESCO World Heritage site, and if you're relocating to Panama with kids, you will end up here sooner than later. The area is home to beautiful colonial-era architecture, charming cobblestone streets, and a vibrant arts and culture scene. Families can explore the area on foot, stopping at historic landmarks like the San Jose Church or the Presidential Palace, or visiting local shops and restaurants.
3. Relax on the Beach
Panama City is home to several beautiful beaches, including Playa Bonita and Isla Taboga. Families can soak up the sun, swim in the warm waters, or take part in water sports like kayaking or paddleboarding. Playa Bonita is particularly popular with families, as it's close to the city center and has plenty of amenities like beachside restaurants and bathrooms. Who doesn't love a nice day on the beach after relocating to Panama with kids, right?
4. Go on a Jungle Adventure
Panama is home to some of the most diverse ecosystems in the world, and families can explore the country's natural wonders with a jungle adventure. Options include hiking through the rainforest, ziplining through the canopy, or taking a boat tour of the Panama Canal's Gatun Lake. These experiences provide a unique opportunity to learn about the local flora and fauna and witness the beauty of the natural environment up close.
5. Visit the Biomuseo
The Biomuseo is a science museum designed by renowned architect Frank Gehry. The museum focuses on the unique biodiversity of Panama and Central America and features interactive exhibits, immersive displays, and educational programs for kids. The colorful, modern building is a work of art in itself and a great spot for family photos.
6. Take a Cooking Class
Panama is known for its delicious cuisine, and families can learn how to make local dishes with a cooking class. These classes provide a fun and educational opportunity to learn about Panamanian culture and cuisine while also enjoying a tasty meal. Some popular dishes to try include sancocho (a hearty stew), arroz con pollo (chicken and rice), and ceviche (raw fish marinated in lime juice).
7. Visit the Panama Viejo Ruins
Panama Viejo is the oldest part of Panama City and was once the capital of the country. Today, the ruins of the old city are a fascinating historical attraction that families can explore. Visitors can see the remnants of the old city's walls, churches, and buildings, as well as artifacts from the period. This is a great educational experience for those relocating to Panama with kids.
8. Go on a Wildlife Tour
Panama is home to a wide variety of wildlife, including sloths, monkeys, toucans, and more. Families can go on a wildlife tour to see these animals in their natural habitats. Options include hiking through the rainforest or taking a boat tour through the Panama Canal.
9. Take a City Tour
A guided city tour is a great way to see the highlights of Panama City while also learning about its history and culture. Families can take a tour by bus, bike, or on foot and visit landmarks like the Presidential Palace, the Plaza de Catedral, Ancon Hill, and much more.
9. Go to the Movies
Though it may not seem like the ideal adventure if you only have limited time here, it's a great activity to do when it rains and when you just need a break from all the action. Panama City is famous for its large, luxury shopping malls, and each has large cinemas with movies in English and Spanish. This is a very family-friendly activity with plenty of kids' movies showing nationwide and prices that are accessible at nearly any budget.
For more information about relocating to Panama with kids, or simply just relocating to Panama in general, contact us here.